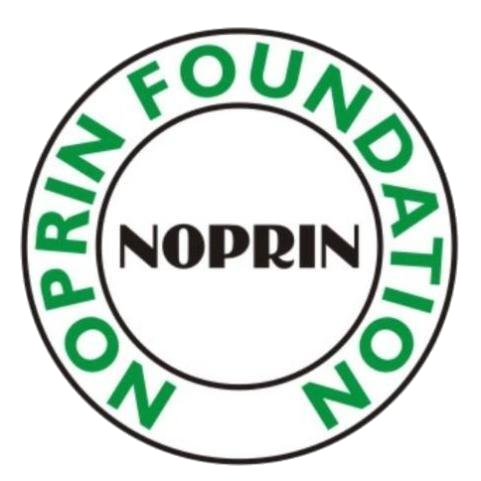 The Network for Police Reforms In Nigeria (NOPRIN) Foundation has lamented the prevalence of human rights abuse in Nigeria despite the awareness created by the #EndSARS protests two years ago. This is contained in a release signed by the National Coordinator of NOPRIN Foundation, Emmanuel Ikule, to mark the second anniversary of #EndSARS. Below is the full text of the release.
#EndSARS Anniversary (20-10-2022)
Two years after, where is Nigeria now in terms of respect for human rights?
Respect for Human Right is scarce resource in Nigeria since the Buhari Administration (Regime) started. Nigerians see Nigeria as militarised, totalitarian country not a democracy.
Despite the gains of #EndSARs human right is still scarce, as can be seen during the #EndSARs first anniversary, where many persons were brutalised, packed in trucks like sardines, despite issues of COVID-19, tortured and detained and some protesters are still in detention centres in Nigeria.
Did it achieve its aim, considering the fact that there are still pockets of police harassment and brutality
After the protest, a lot of human right violations happened, to mention but a few;
Post #EndSARs (Human Rights Abuses/Issues)
#EndSARs protesters still in police custody
Attack on Police Institutions/Stations & Officers
Attacks on Peaceful Protesters in Lagos and clamping down on Protesters in Abuja in October, 2021
Arrest of Nnamdi Kanu & Igboho
Oyigbo Massacre, in Port Harcourt by Army. (Youths were killed)
Destruction of lives, livelihood, communities in Konshisha, Benue State by Army
Attacks and displacement on Tiv Tribe in Taraba State in the presence of Army and their refusal to intervene or allow the Tiv's to defend themselves.
Attacks on South-East (Army, IPOB & Unknow Gunmen) citizens. Youths are being killed daily in the name of them being IPOB members.
Clampdown on Media Houses
Mass Abduction in the North (East & West)
Attack on Kaduna Airport & Railway Station
Freeing of Boko haram members in Nigeria
Attack on correctional centre
Others too numerous to mention but a few
Would you regard the protest as a successful one?
Yes, the protest was a successful one because it brought to fore, issues that have been plaguing the country, the culture of human right abuse, gained National recognition and enabled the government to be more responsive despite its unlawful Nature.
The following as a result of #EndSARs
More persons can now stand for their right as a departure of what was before #EndSARs.
The Passage of Police Act 2020
Passage of VAPP Act, ACJA in States to curb impunity etc
Passage of Compulsory Treatment and of Gunshot victim Act in different States
Formation of the Board of Nigerian Police Trust Fund (NPTF 2019)
Purchase of buffalo trucks for Police by NPTF
Purchase of security equipment's by some state governments like Rivers State
Public Hearing on Police Service Commission Act 2020
Establishment Act of Police Training Institute
Compilation of all police reform reports in Nigeria by NHRC & CSOs.
Formation of the Board of Trustees of the NHRC
Release of Protesters without bail money as has been the case before
Decongestion of correctional centres (Some petty offenders were released in some state)
Formation of Judicial Panel of Inquiry in 30 States in Nigeria including Abuja
Compensation of some survivors of police abuses
Disciplinary measures against erring Police Officers
20% increment of police salary
Appointment of new service chiefs
Implementation of projects on Police reforms in Nigeria. This gave room for more collaboration with the Police, capacity building for the Police etc
Pressure from International organizations for serious efforts to police reforms
What's the way forward after #ENDSARS?
There is need to entrench rights respecting system of justice, fairness and equity in our systems in Nigeria absence of these, it would be same old stories without solution.
There is need for re-orientation of all security agents on their roles, duties, Nigerian laws and need for clear emphasis on respect for rule of law for and on everyone especially the Poor (There is need to decriminalise poverty in Nigeria). Mostly the poor suffer at all aspects in Nigeria as it relates to access to resources and they are the ones in detention, police custody etc.
The is need for all erring officers to be punished as well as erring citizens who actually also violated the law in destruction of public property, police institutions.
The is need for proper recruitment especially of Police Officers by the Police Service Commission (as it is their mandate backed up by the constitution) to ensure inclusion, credibility and transparency with CSOs (NOPRIN) been part of the process to flag up any abnormally as well as offer technical assistance when needed.
There is need to release all peaceful protesters still in security custody and compensation of families of affected citizens & security Officers.
There is need for presentation of the recommendation of the panels of Inquiry in all States, acceptance by the people and implementation of the recommendation by the States.
There is need to bring to book all terrorist organizations like Boko Haram, Miyeti Allah, Fulani Herdsmen, check the activities of Hisbah, as well as the conduct of sitting and former executives who are sponsoring the activities of hoodlum and terrorist organizations in maiming the lives of citizens.
There is need to also check the activities of overzealous religious, traditional and opinion leaders who have been consistent in misleading the people, causing crises and building hatred for certain sections of the country. There should be more emphasis on developing the Country than promoting religion and tribalism, sectionalism, ethnicism, etc.
There is need for Technology. There is need for inclusion of Youths in decision making, in the involvement of technology. There are series of solutions that tech can provide especially as to tracking, data on crime, forensics as this would reduce and address the culture of torture inherent in our security system for fact finding.
Welfare of Security Agents both those in service and retired should be looked into to address the unnecessary wrong ways to support self and live better lives.
There is need for the Police to have their own PenCOM, their own Pension scheme like that of the military as stated in the Police Act 2020
There is need to implement the ACJA/ACJL, VAPP Act, Anti-Torture Act.
There is need for a town hall meeting of all stakeholders including the victims of Lekki Massacre with the Governor, security agents that were involved and the judicial panel of Inquiry, with the intention of resolving issues resulting from Lekki attacks.
The need for effective implementation of Nigeria Police Trust fund. The resources should be channelled towards training and refurbishment of police institutions (Especially Training institution and Stations affected from attacks by hoodlums) not just buying of vehicles as has always been the case before now. There is need for public accountability of funds accessed and spent.
There is need to reduce the devaluation of officers through unnecessary attachment as aids to so called VIPs, so that they can carry out their primary roles especially as they are grossly inadequate in numbers.
Secondly the Army should go back to their mandate and allow the police carryout their policing duties. They should refrain from following the dictates of the executives when its directives are not in line with their duties, for the good of the citizens, state or selfish in Nature.
The military should be moved to North East & West to tackle Boko Haram once and for all, members arrested should be made to face the wrath of the law. EFCC & DSS should also keep to their mandate and use the required guild lines in working instead of carrying out raids in the night like criminals. All security agents who have erred should be punished to serve as deterrent to others.
If the above is done community-policing relationship would improve, if not things would only go wrong because most of these attacks on police institutions are as a result a bad policing and culture of impunity, torture, extortion, extra-judicial killings of citizens, so they used these attacks to retaliate.
The police are a product of the society they come from and if we can be better citizens, we can become better officers.
Signed
Ikule Emmanuel
National Coordinator
NOPRIN Foundation
(Network on Police Reform in Nigeria)
Tel: 08167178486
Email: noprinfoundation@gmail.com
Twitter: @policereformsNG
Website:www.noprin.org