Deputy Speaker of the House of Representatives, Rt. Hon. Benjamin Okezie Kalu has said that the Parliament will, through legislative interventions, support the Minister of the Federal Capital Territory, FCT, Nyesom Wike to improve social infrastructures and achieve food security in the nation's capital city.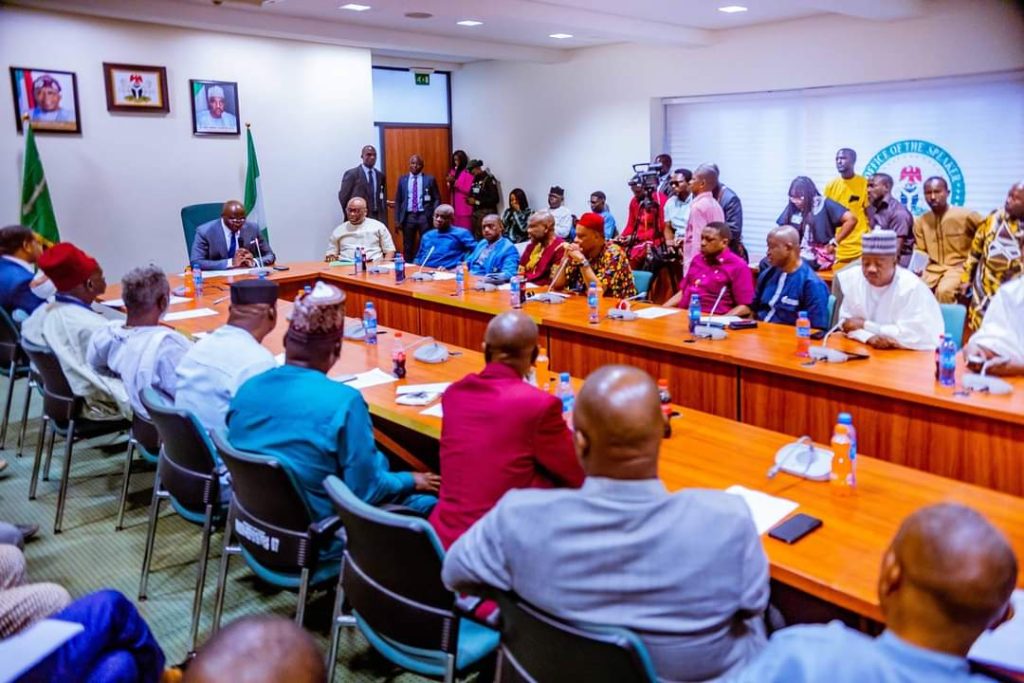 Kalu made the pledge on Monday when a delegation from Kuje Interfaith Forum led by a co-convener and Senior Pastor, Kings Palace Church Int'l, Kuje-Abuja, Sam Ogbodo paid him a courtesy visit.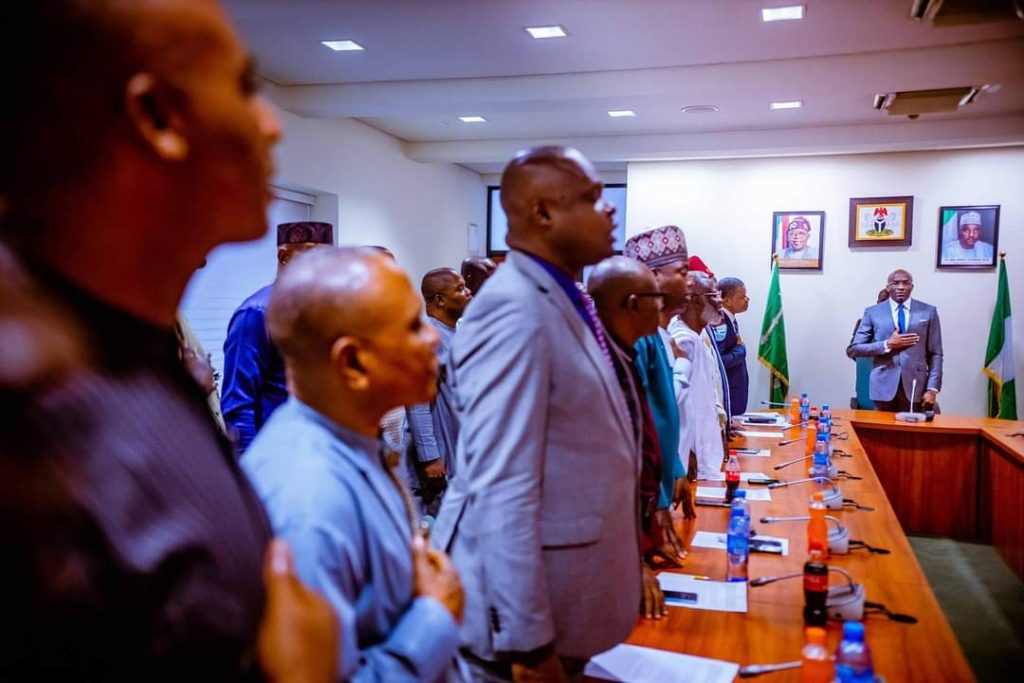 The delegation featured a select leaders of the Kuje Inter-faith Forum, an organization of multi ethnic, multi cultural and ethno-religious body committed to the pursuit of peace, peaceful coexistence, religious tolerance and development in Kuje municipality.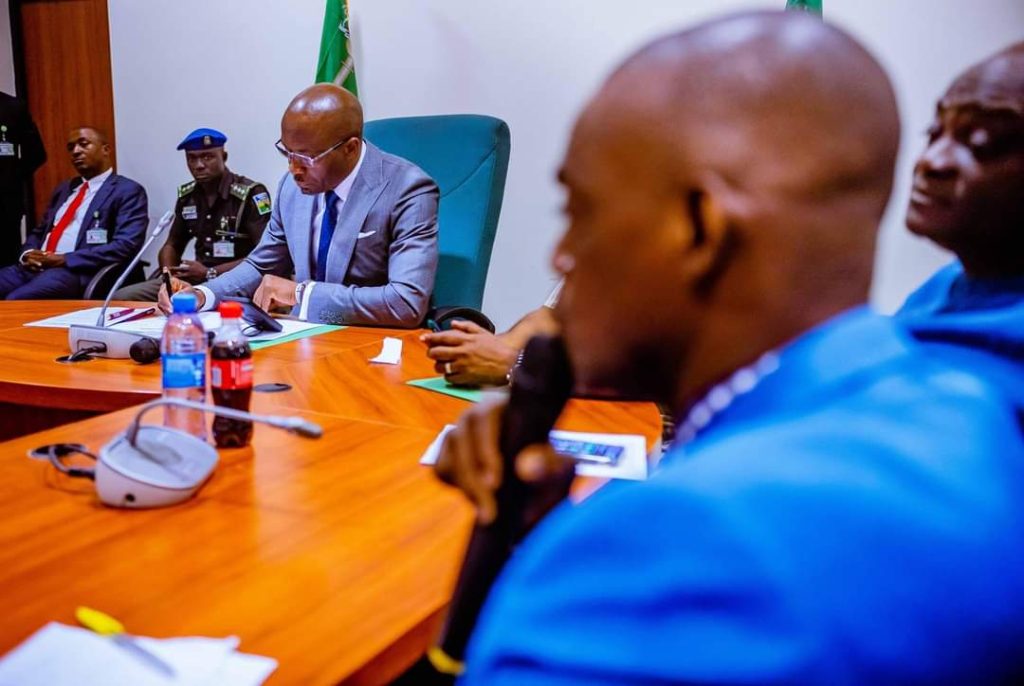 The group had requested the intervention of the House to provide the Kuje community with basic social amenities such as road, amongst others.
The Deputy Speaker who expressed delight in the unity that existed amongst the residents of the community, said that their request was in line with the Renewed Hope agenda of President Bola Ahmed Tinubu.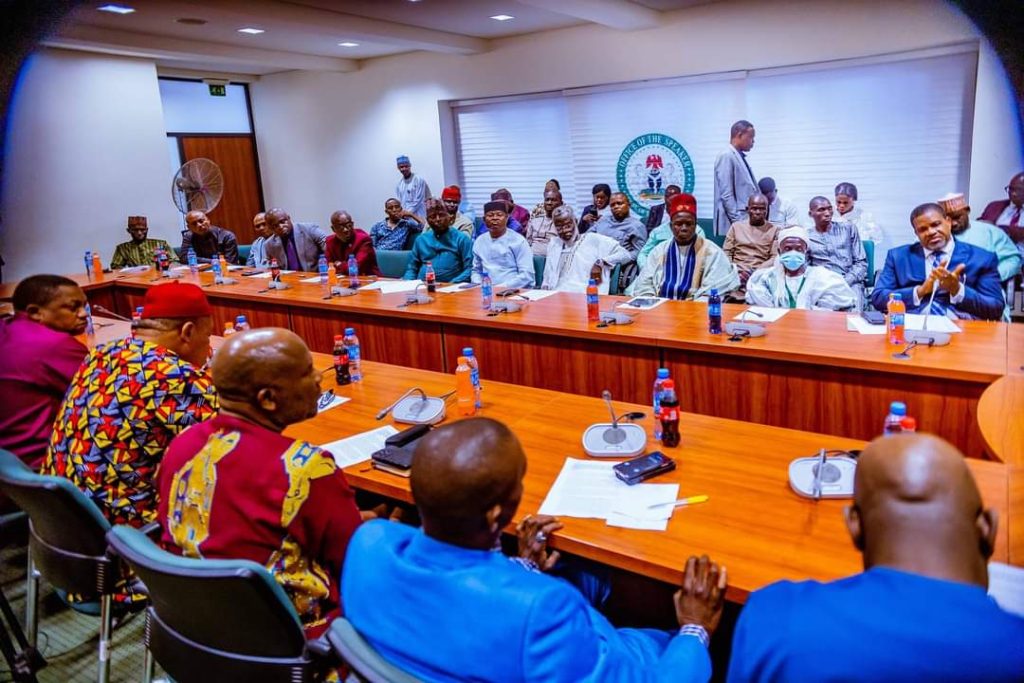 He said: "I really appreciate you for setting up this structure, and I'm promising you that we are going to work with you, to make sure some of the concerns that you raised here today, which are in line with the concerns of Mr. President in Renewed Hope Agenda, which we are aware, involves reforming the economy to achieve a sustain inclusive growth, strengthening national security to promote peace and prosperity, boosting agriculture for food security, unlocking Energy and Natural Resources for sustainable development of the country, enhancing infrastructures, which includes your need for water, which includes you road network that you are looking for. These have been captured by the renewed hope agenda of Mr. President.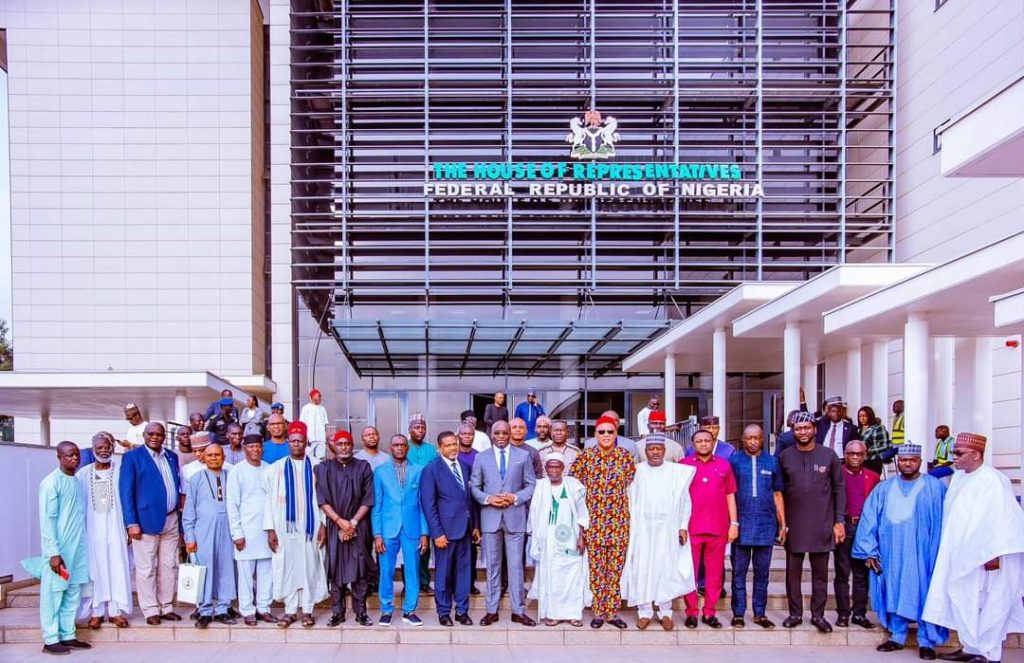 "As a Parliament, we have decided that though we are three arms of government, we are one government. The national objective of the executive is the national objective of the legislature. And so we are going to give support to the executive to be able to achieve those agenda they set to achieve for the country.
"That is why our legislative agenda which we unveiled last week, captured all those issues Mr. President advocated in his renewed hope agenda. And your demands are also in our legislative agenda.
"This is my way of saying, you have come to the right place to lay your concerns. Mr. President believes that, if we enhance our infrastructure, which is what you're seeking for, they will serve as catalysts for growth of not only of Kuje, of FCT, but of Nigeria, and I know the Minister in charge of FCT, he believes in enhancing infrastructures; that, I am sure of, and that I know, that he is going to transform, he is going to interpret the renewed hope agenda as it affects infrastructure in the FCT.
"And you know that, the House of Representatives is there, like the House of Assembly for FCT. So, we are going to give the Minister as well, a great support, to take care of the needs of those from your district, the Kuje districts".
Earlier, the co-convener, Pastor Ogbodo pleaded that Kuje Area Council should be linked to the pipe-borne water supply system obtainable in Abuja Municipal Area Council and Gwagwalada Area Council, saying, "this will greatly help in improving the health of our people."
Signed:
Levinus Nwabughiogu, Chief Press Secretary (CPS) to the Deputy Speaker, House of Representatives, Federal Republic of Nigeria.
November 20, 2023