It was indeed a glorious moment on Sunday, April 30, 2023 as Mr. and Mrs. Heavenson Ugochukwu Asiegbu hosted a special thanksgiving service and dedication ceremony of their twin babies, Asiegbu Elliot Chimebuka Zico and Asiegbu Elliana Chimamaka Zina.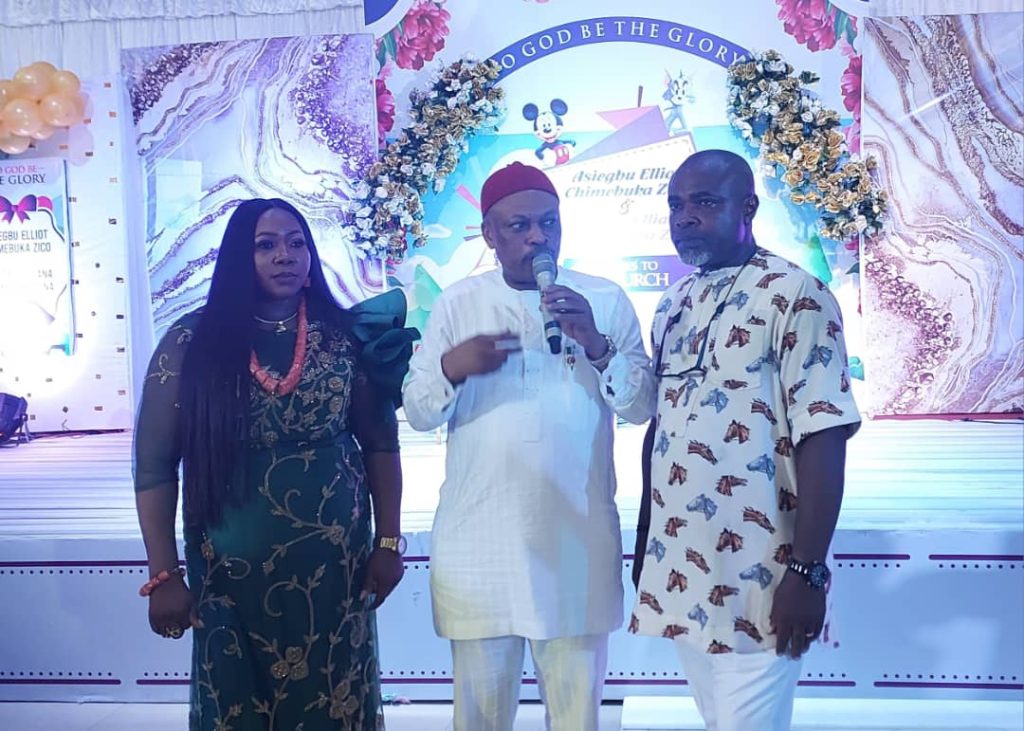 St. John De Baptist Catholic Church, Rumuelumini, Port Harcourt, venue of the thanksgiving service witnessed a super-colourful congregation of the Faithful from many denominations who converged in their numbers to share the joy and inspirational testimony of the Asiegbu Family, as they expressed their eternal gratitude to God for blessing them with the lovely twins after waiting on Him for many years.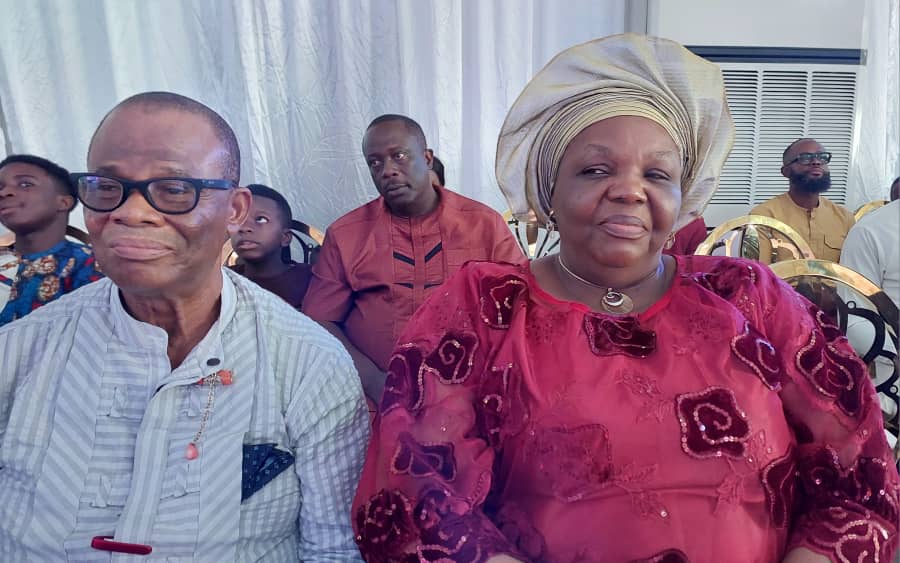 The reception which held at the exquisite Pallacio Events Centre, GRA, Port Harcourt was an A-Class shindig by all standards, reflecting the remarkable trajectory of Heavenson Asiegbu, popularly called Ugomarine, who had obviously risen from humble beginnings to pay his dues successfully across entrepreneurial, social and religious frontiers.
The high capacity auditorium was filled completely, with an overflow of guests relaxing in tents set up opposite the hall.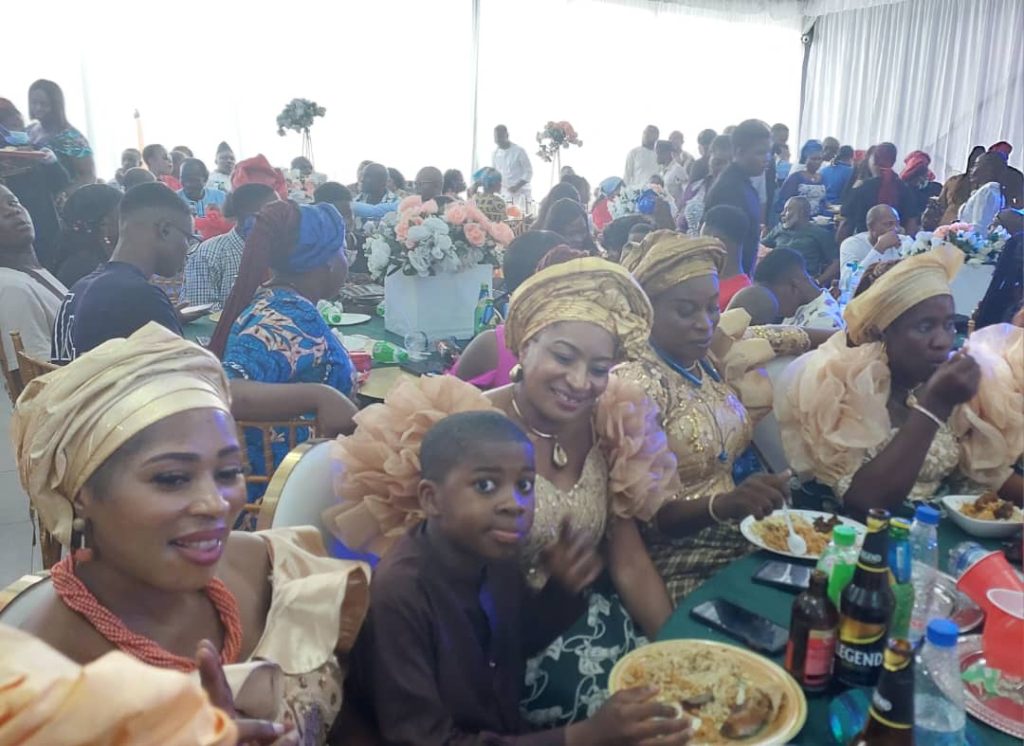 Top on the list of dignitaries and special guests were Sir Dan Onyeaghala, Chairman of the event; Dr. Richard Ofuru, Chairman, Port Harcourt Branch, Old Boys Association, Government Secondary School, Owerri (Ugomarine's alma mater); shipping magnate, Chief Kingsley Osuoha; MD, Palflox Nigeria Limited, Chief Princewill Osigwe; MD, Pentagon Securities, Mayor Chijioke Tasie; Ugwumba (Dr) Paschal Onugha; Mr. Innocent Epuchie; Imo Citizens Organization, Rivers and Bayelsa States, led by their President, Francis E. Chukwu.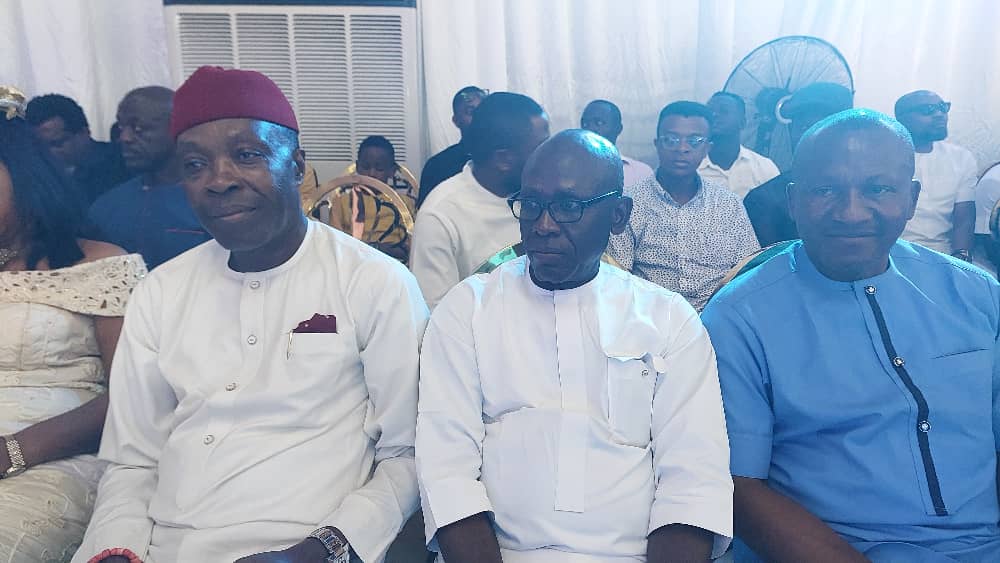 Others are the Wonder Mums of Port Harcourt, led by their President, Mrs. Amaka Amadi; Catholic Men Organization (CMO) and Catholic Women Organization (CWO) of St. John De Baptist Catholic Church; Amaimo Progressive Forum (APF), led by their Chairman, Engr. Nnamdi Iheoma; Citizens International Club, led by their President, Chief Uche Uzomba; Umueze Progressive Union, Port Harcourt Branch, led by the Chairman, Mr. Tony Alaribe; 'Asoebi' Ladies on Purple (a group of friends of Mrs. Asiegbu); and the Imo State Peoples Democratic Party (PDP) Governorship Candidate, Distinguished Senator Samuel Anyawnu (Samdaddy) whose majestic entry and dignified presence electrified the atmosphere.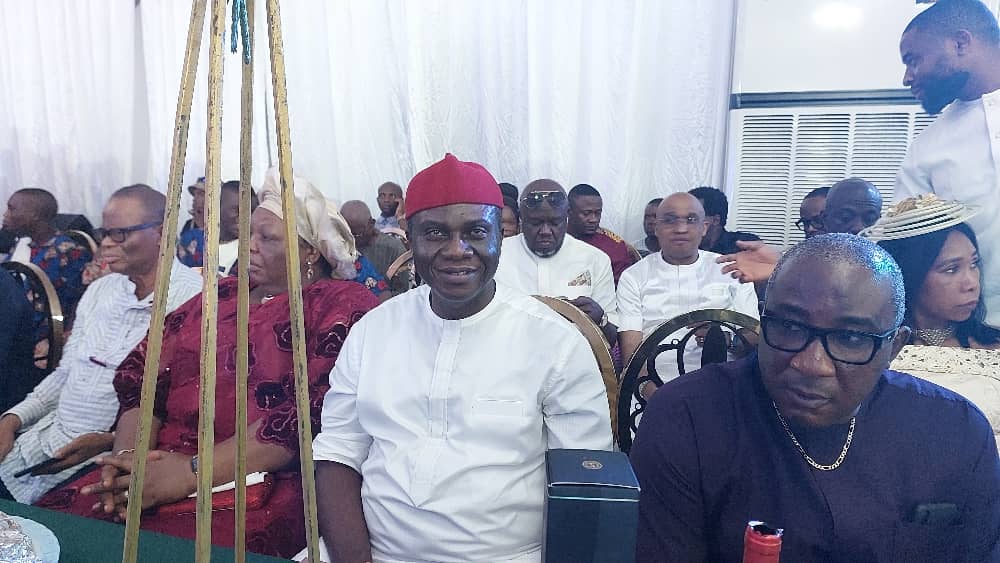 In their various speeches, the Chairman, Sir Dan Onyeaghala, Senator Anyawnu, Dr. Richard Ofuru and leaders of various Organizations thanked God for blessing the Asiegbu Family with the beautiful twins, Elliot Chimebuka Zico and Elliana Chimamaka Zina Asiegbu, and prayed that God would guide the little ones from their formative years to outstanding greatness.
There was no dull moment as the Adonai Praise Band and DJ General thrilled guests with captivating musical performances, while MC Morgan and Ambassador Indus masterfully anchored the event and entertained with rib-cracking jokes.
The mega event came to a close after Mr. Asiegbu delivered the vote of thanks, following presentation of gifts and a scintillating dance session with his pretty wife.