Benedict Ebimotimi Binebai was born in 1966 at the suburb of Burutu Island, in Iduwini Kingdom, Burutu Local Government Area of Delta State. His late father, Chief Tom Michael Binebai, the Olotu of Iduwini Kingdom, grandson of Igole Moun Dynasty of Okun-Aghoro, Bayelsa State, was a retired School administrator and politician. His mother, Paulina hailed from the Elayelagha Dynasty of Okpokunou town in Seimbiri Kingdom of Delta State.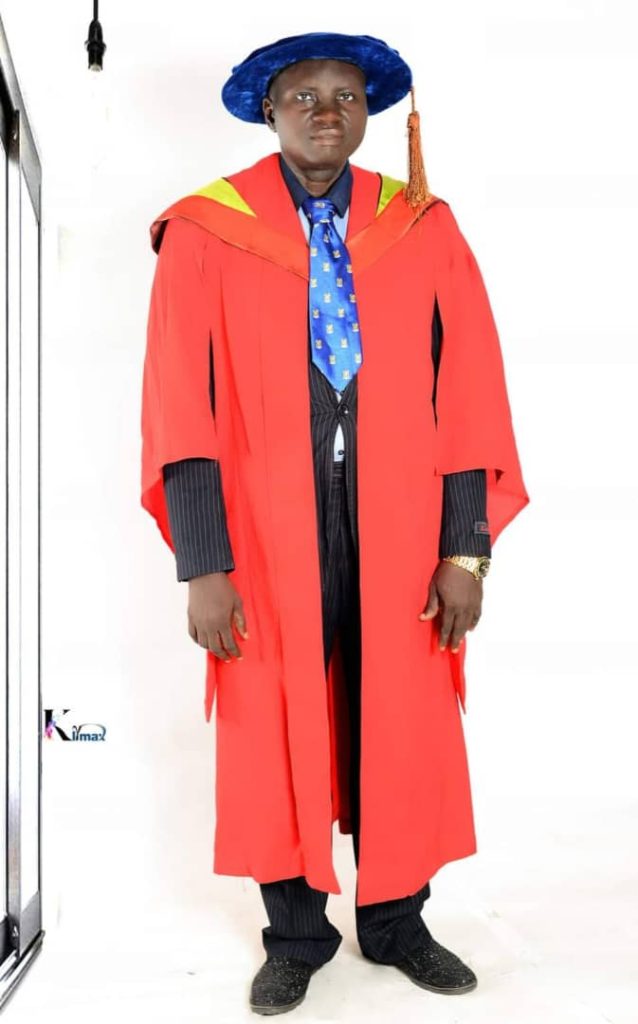 Ben Binebai attended Ilaje Primary School Beniboye in the Northern Atlantic fringes of Burutu Local Government area of Delta State from 1971- 1976. On graduation; he proceeded to Burutu Grammar School, Burutu and graduated in 1982. His father took him to Esenaebe Teachers' Training College, Bomadi in 1983 for a one year Pivotal Teachers' Grade Two Certificate programme which he completed and bagged the Certificate in 1984.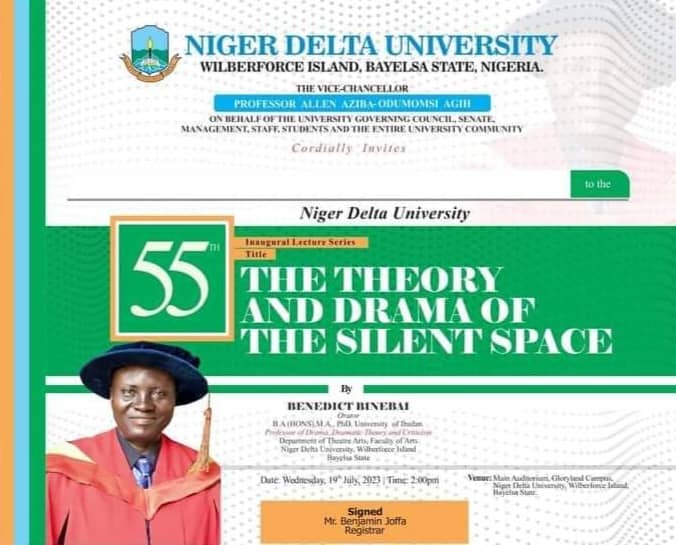 Between 1985 and 1993, Benedict Ebimotimi Binebai was employed and taught in primary schools in Burutu and its environs. In 1994, he gained admission to the Department of Theatre Arts, University of Ibadan where he got the Bachelor's Degree in 1999 with a Second Class Hons. (Upper Division).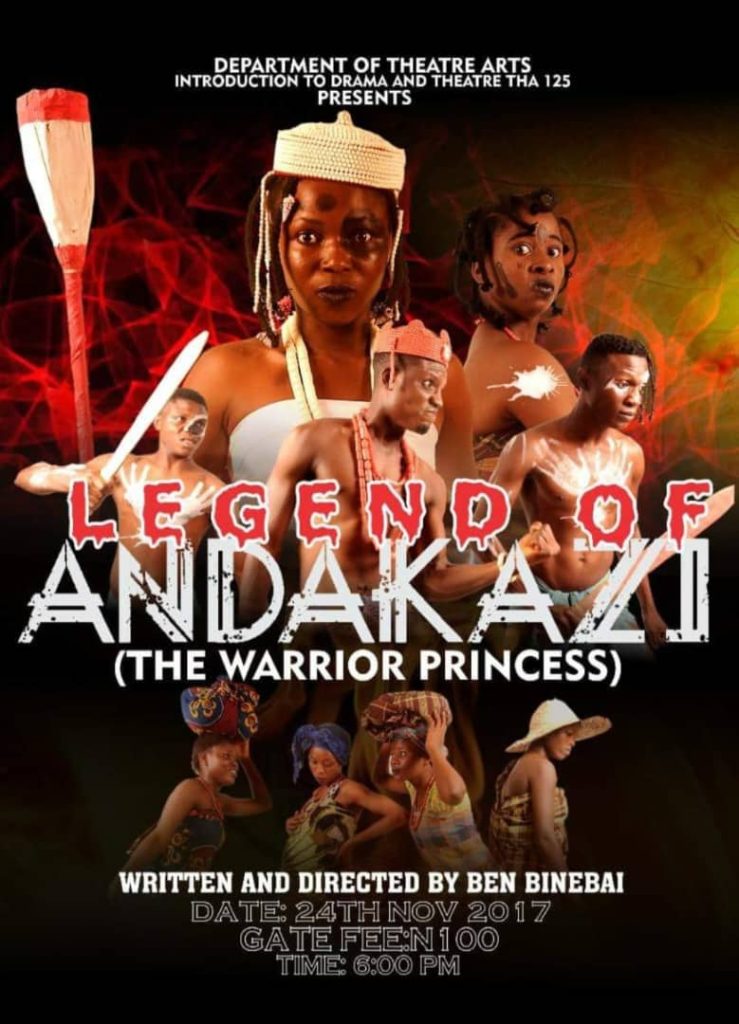 After his Youth Service in 2000 at the Taraba State College of Education, Jalingo, where he taught as a lecturer, he gained admission to University of Ibadan for the Master of Arts in Theatre Arts and graduated in 2001. He commenced his Doctor of Philosophy programme at University of Ibadan, in 2007 and in 2011, precisely on the 13th of April, when Goodluck Jonathan won the Nigerian general elections as President of the Federal Republic of Nigeria; he bagged his PhD with specialisation in subaltern postcolonial theory and IDENTITY POLITICS IN THE DRAMA OF THE NIGER DELTA.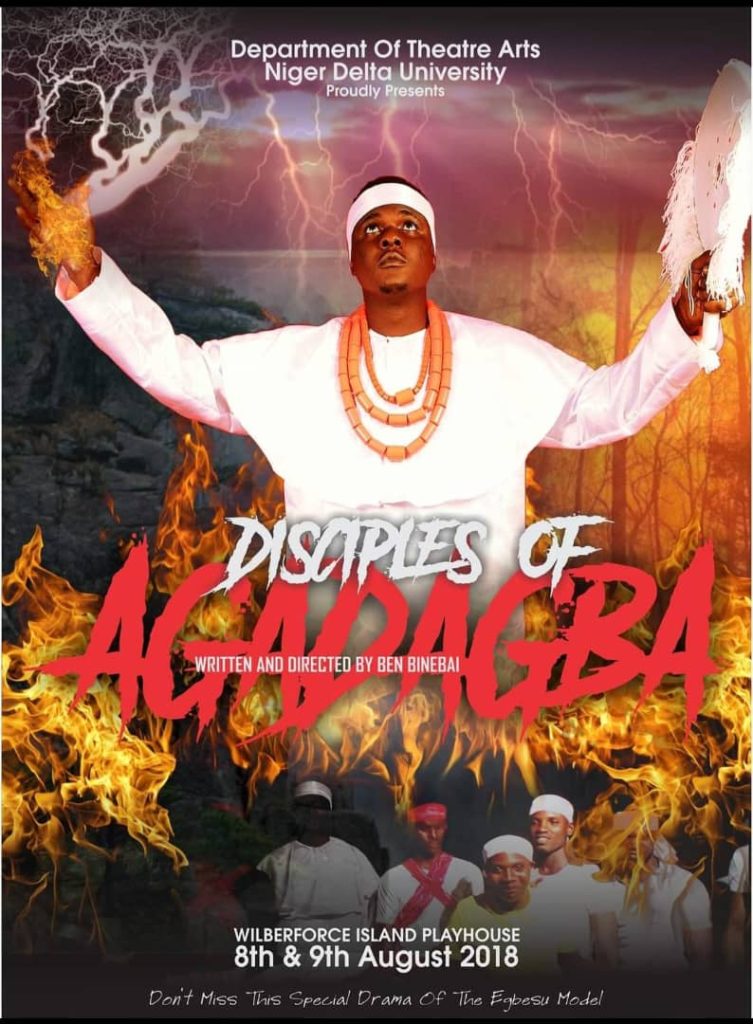 In 2004, he was employed as Assistant Lecturer in the Department of Theatre Arts, Niger Delta University, Wilberforce Island, Bayelsa State. He rose through the academic ranks from lecturer 11 in 2006 to an Associate Professor in 2016 and became a Substantive Professor of Drama, Dramatic Theory and Criticism on the 4th of November, 2019. He was former Ag, Head, Department of Theatre Arts, and the current University Orator, Niger Delta University, Wilberforce Island, Bayelsa State.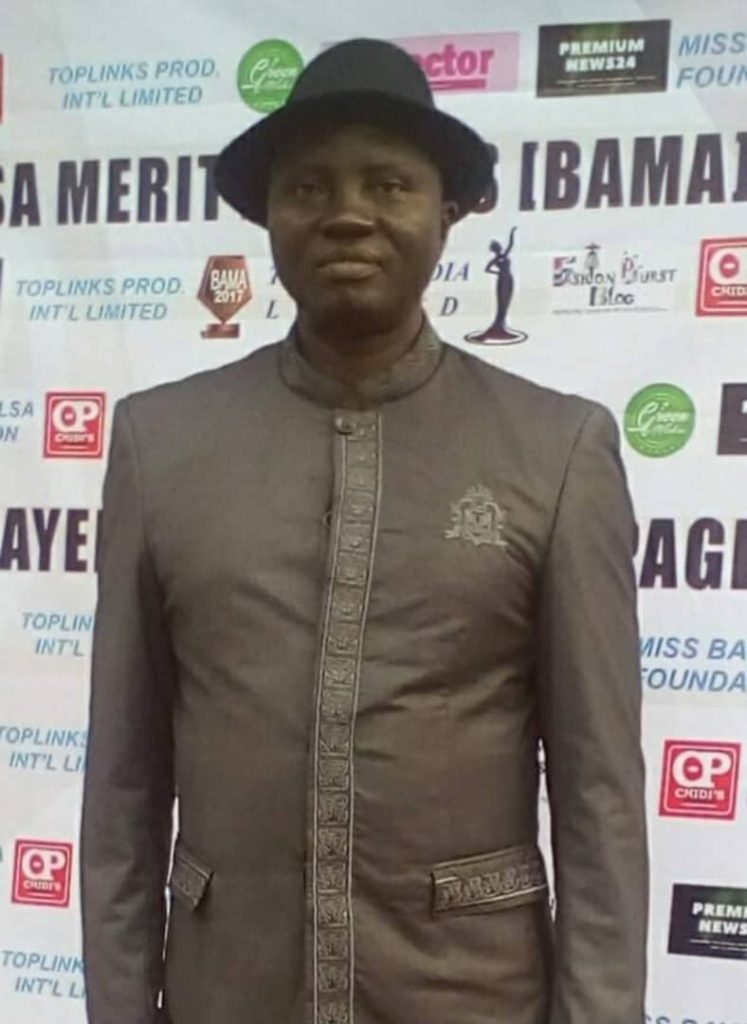 Professor Binebai is a member of Society of Nigerian Theatre Artists (SONTA), National Association of Nigerian Theatre Arts Practitioners (NANTAP), Association of Nigerian Authors (ANA), Association of Nigerian Non-Fiction Authors (ANF) and African Theatre Association (AFTA). Binebai is external Examiner to the Department of Theatre Arts, University of Uyo and University of Africa, Toru–Orua, Bayelsa State. He has served as external assessor on professorial and other cadre promotions to Nnamdi Azikiwe University Akwa, and University of Cape Coast, Ghana. He has also served as an NUC accreditation team member. Binebai was Acting Head when the postgraduate programme of the Department of Theatre Arts was introduced in 2017.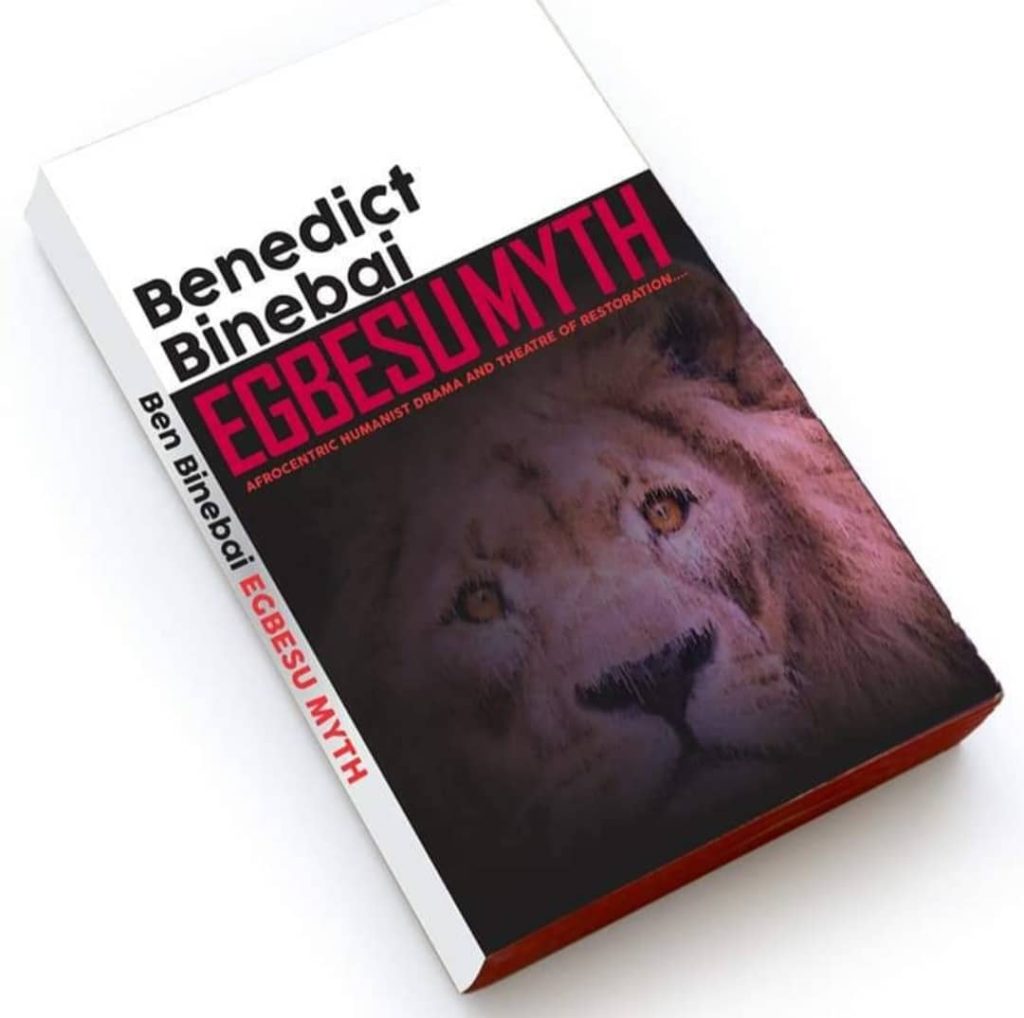 Professor Binebai was among the seven illustrious sons of Delta State appointed by former Governor Ifeanyi Arthur Okowa into the defunct Delta State Universities Management Council that midwifed the takeoff of the Three New Universities of Delta State: Deniss Osadebay University, Asaba, University of Delta Agbor, Delta State University of Science and Technology, Ozoro from June 2021-January 2022. He is currently, a member, Governing Council, Delta State University of Science and Technology, Ozoro and Chairman F &GPC, of the Governing Council Delta State University of Science and Technology, Ozoro.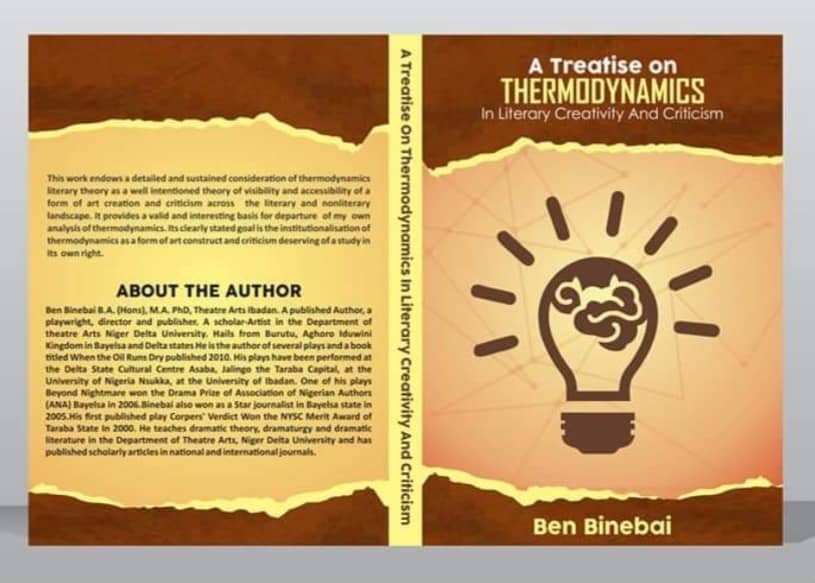 He teaches contemporary African drama, drama and theatre of the Niger Delta, gender studies, theatre Arts theory and criticism, playwriting, dramatic literature, dramatic theory and criticism and theories of the modern stage. He is a supervisor of masters and PhD students in the Department of Theatre Arts, NDU.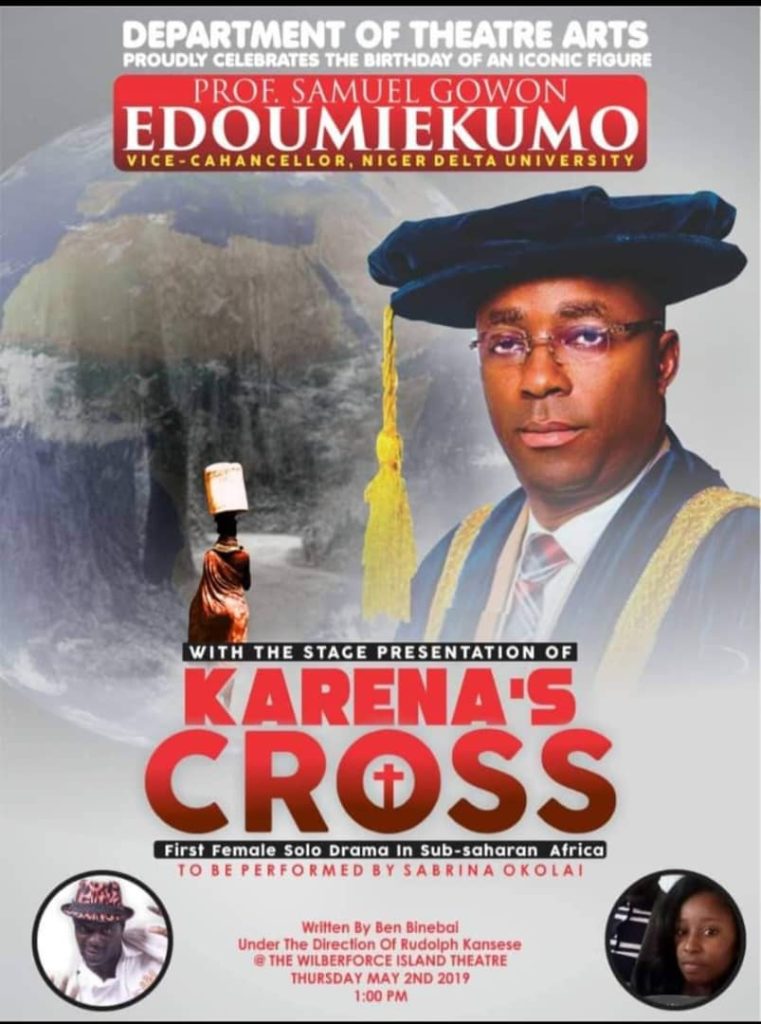 Ebimotimi Binebai has written and published over 80 National and International scholarly papers, book chapters and books across the epistemic gates of theatre studies. He has to his credit 51 created plays including three solo plays and directed several plays on the Wilberforce Island stage. He has attended and presented papers in both national and international conferences within and outside the country. He is a Nigerian playwright and scholar of the emergent generation, a literary critic and scholar who has contributed immensely to the creative and scholarly traditions and trends of his generation.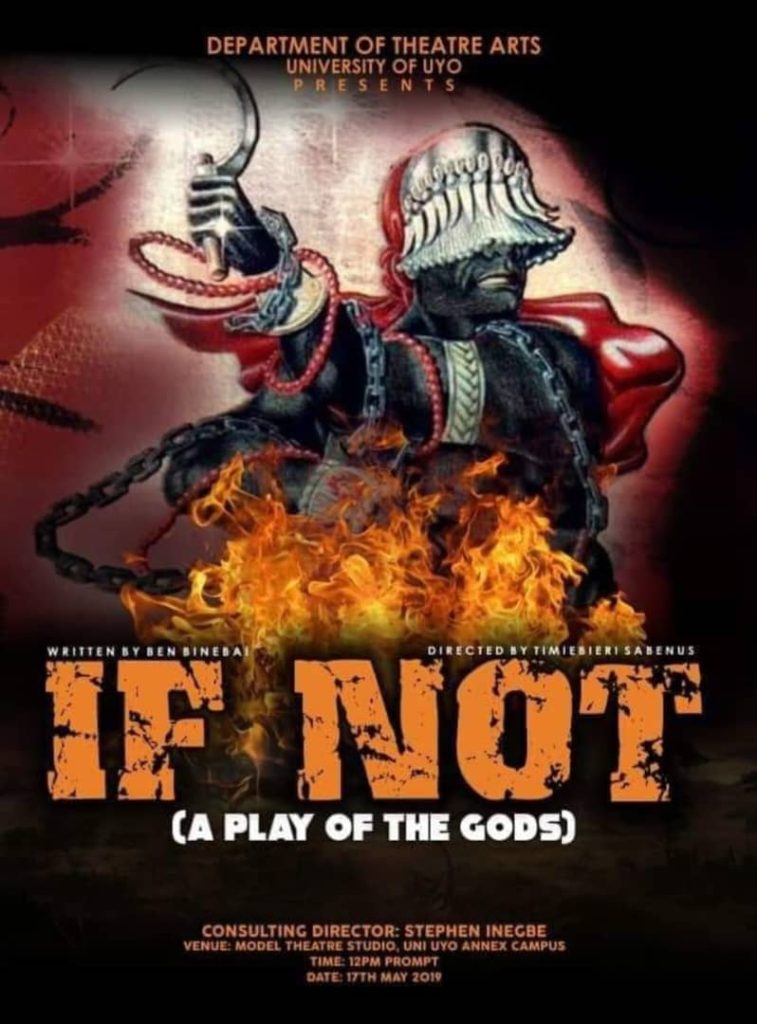 His theories Include: Aesthetics of Dislocation of the dislocator, Thermodynamic Theory of Creativity and Criticism and the Egbesu Dramatic Theory of Restoration. Binebai is also one of the very first visible African scholars to advance and apply the subaltern postcolonial theory to Niger Delta drama and theatre. Interestingly, Binebai created a mega drama on female heroism, a 30 part cyclical seasonal drama titled "Legend of Andakazi: From Warrior Princess to Warrior Goddess". The play is one of the biggest dramatic works written from the African continent on the theatrical stage of the world. He also wrote Legend of Egbesu, Disciples of Agadagba and Sounds of the Rising Sun, trilogy plays on the restorative thesis of Egbesu Myth.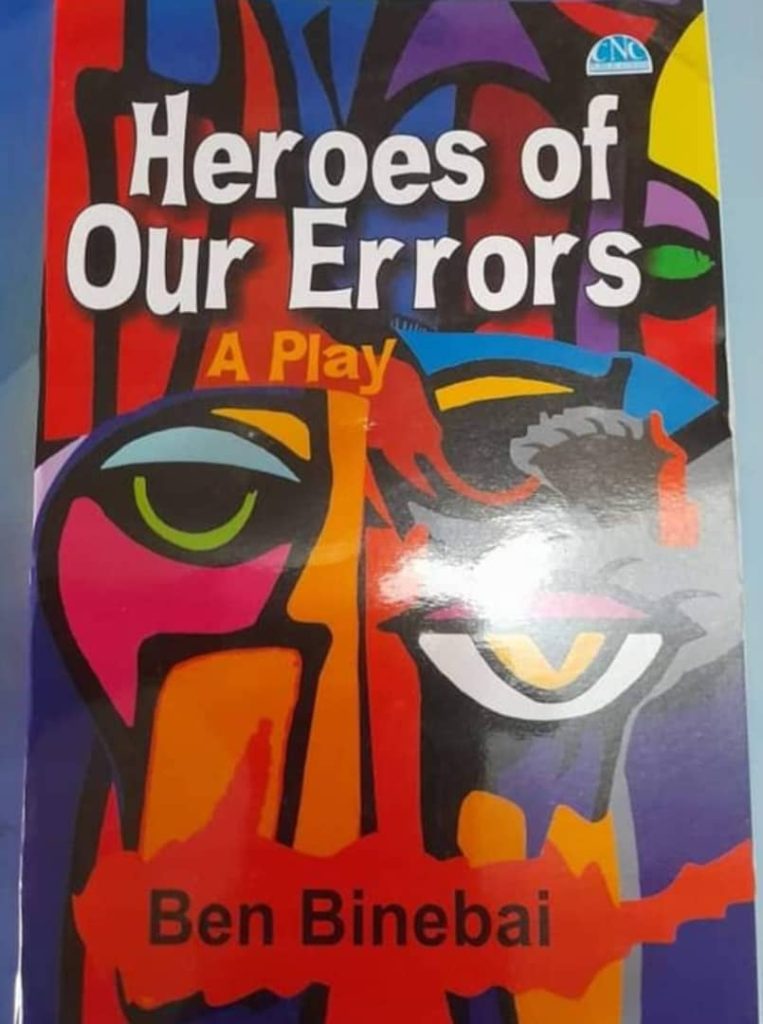 Ben Binebai has been honoured with several awards, strictly on the merit of his solid personal achievements.. He is the Winner, NYSC Merit award, Taraba State, 2000: Winner Nigerian Union of Journalist Prize of Excellence Bayelsa State, in three categories, 2004. He won Association of Nigerian Author's Literary Prize Bayelsa State in Drama, 2006, with his play Beyond Nightmare. He also received an award of Excellence from Faculty of Arts Students Association of the Niger Delta University, 2006. Best Lecturer of the year Award in the Department of Theatre Arts, presented by the Association of Theatre Arts (ATAS), Niger Delta University on the 18th of August, 2015.Winner, Bayelsa State Lecturer of the Year Merit Award, 2017, presented by the Bayelsa State Merit Award Organization on the 23rd December, 2017.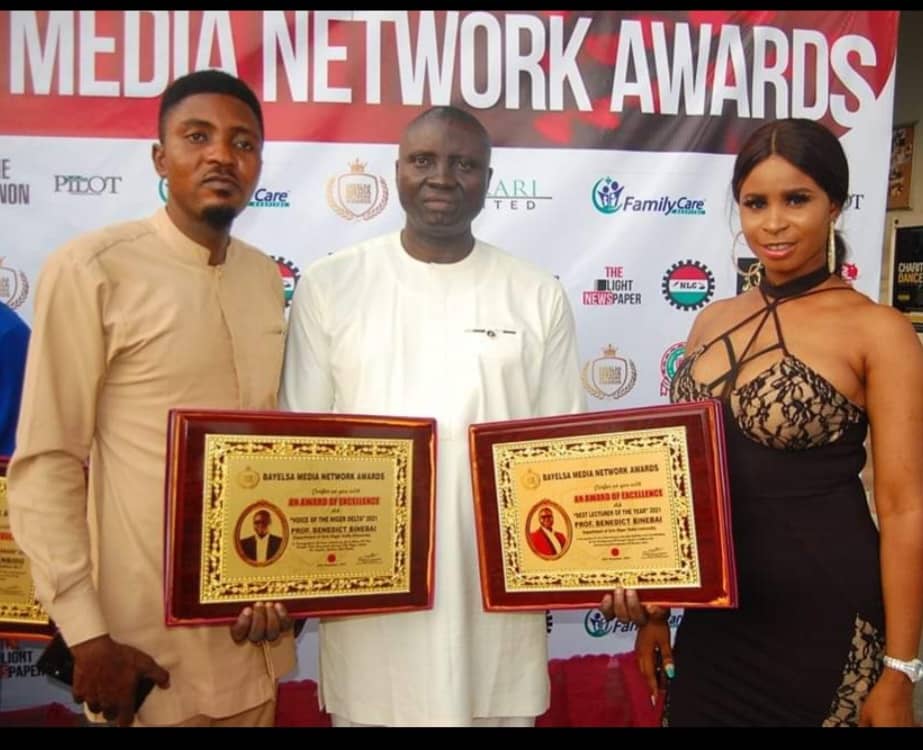 In 2019, Ben Won an African Solo Drama Award with his solo plays, Karena's Cross and My Life in the Burning Creeks. In 2021, Ben Binebai bagged double awards. Bayelsa State Lecturer of the Year Merit Award and Voice of the Niger Delta Award, in recognition of his intellectual contribution to the Niger Delta struggle, reflected in his seminal book, When The Oil Runs Dry, presented by the Bayelsa State Media Network Merit Award Organization on the 26th December, 2021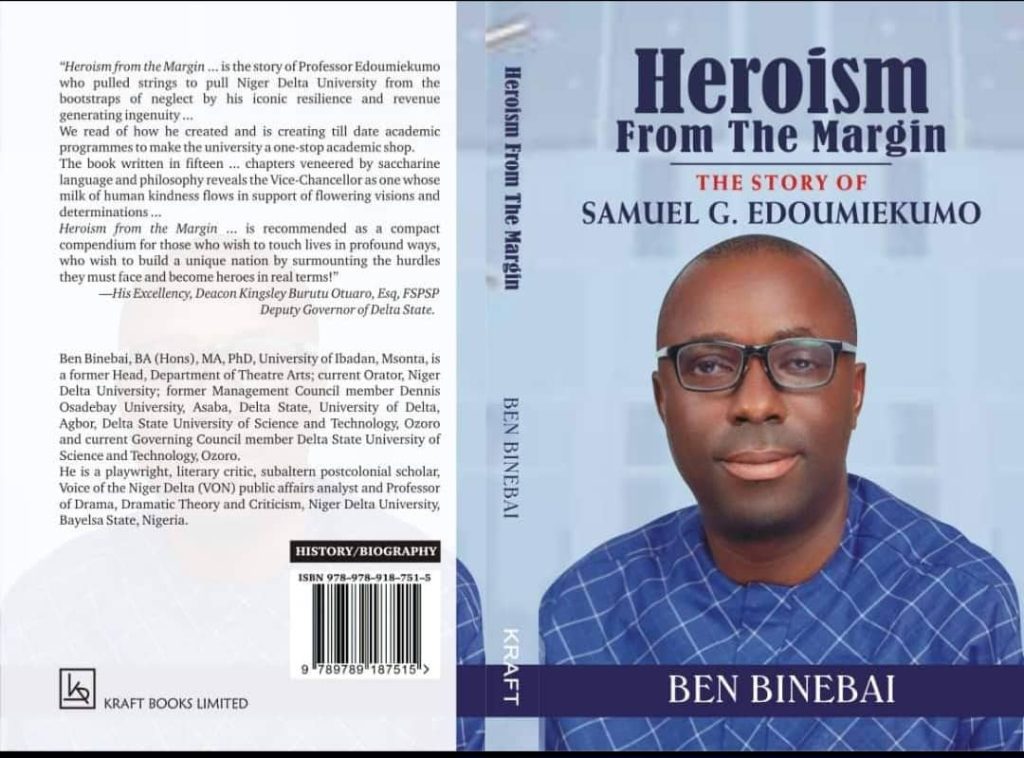 As a scholar, he has attracted and served as a contact scholar, in collaboration with Professor W.S Ganagana, former Dean of the Faculty of Arts, to Niger Delta University, the Carnegie African Diaspora Fellowship Program in 2015. His academic romance with the Illinois State University of the United States of America was conceived to present a positive agenda and channel for internationalization of his university through international academic collaboration in the area of arts, in the promotion of pedagogics and research.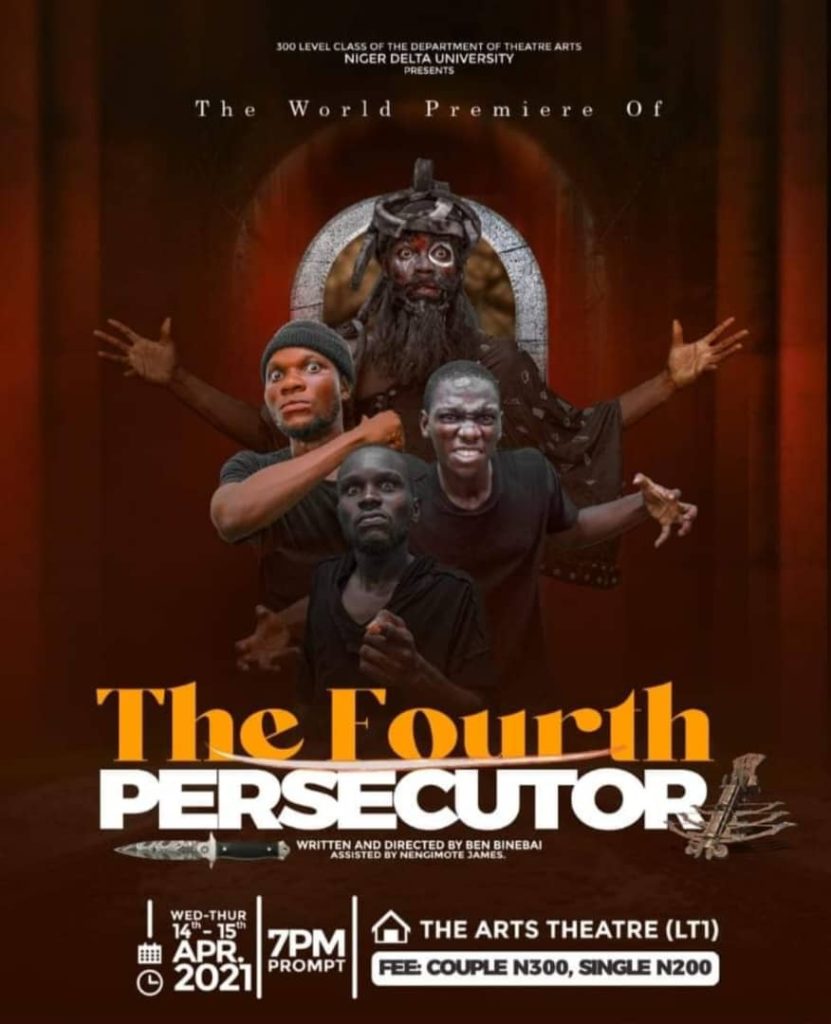 He is one of the very few scholars in contemporary Nigeria who not only laid academic foundation for Niger Delta regional Drama through teaching, research and theorising, but whose scholarship and creativity address the long history of environmental degradation in the Niger Delta through the medium of drama. His creative works generally deal with postcolonial exploitation and the ways in which art has become a powerful pedal for questioning brutal exploitations in modern society.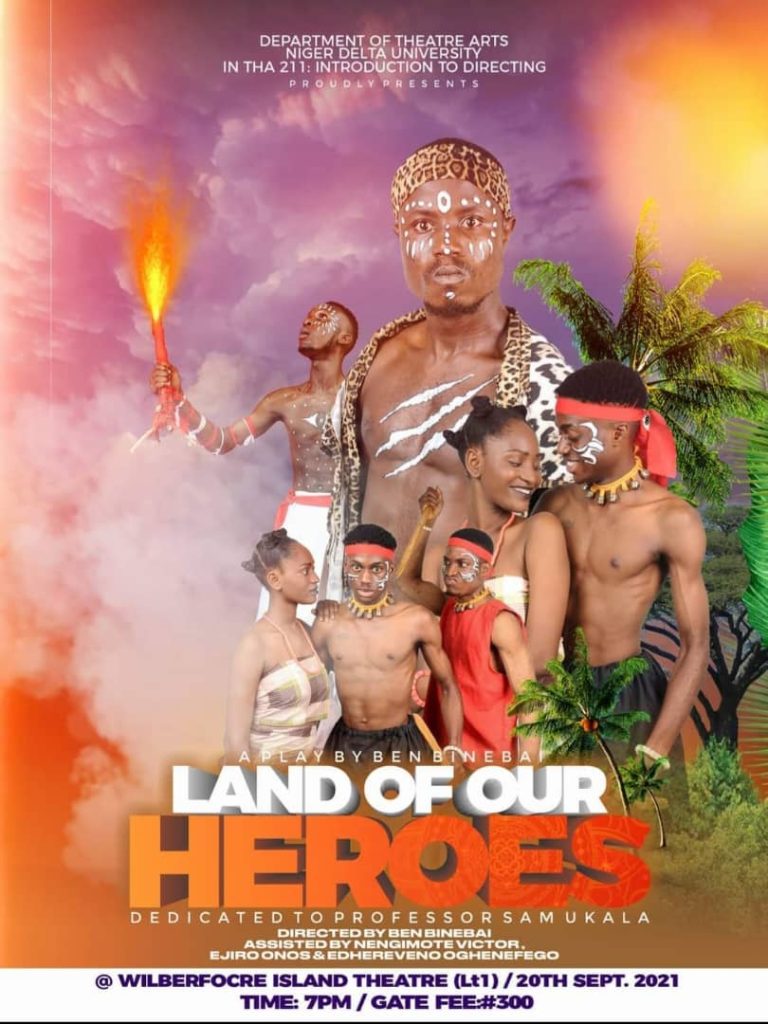 A fearless crusader for justice and sharp thorn in the flesh of oppressors, Binebai's creative pedagogy and scholarly activism has earned him the peculiar moniker, IGUMUGUMU which communicates, in metaphorical context, the unbearable HEAT that his activism brings upon enemies of progress. He is the first professor of the Oborotu people of Iduwini Kingdom and the first Professor of Theatre Arts in Burutu Local Government Area. He is amongst the first Generation of Theatre Arts Professors of the Ijaw ethnic nationality in Delta State. He is first to become Professor amongst his peers in the 1999 undergraduate and 2021 master's classes of University of Ibadan. His Inaugural Lecture titled 'The Theory and Drama of The Silent Space' is yet another significant milestone in his distinguished career.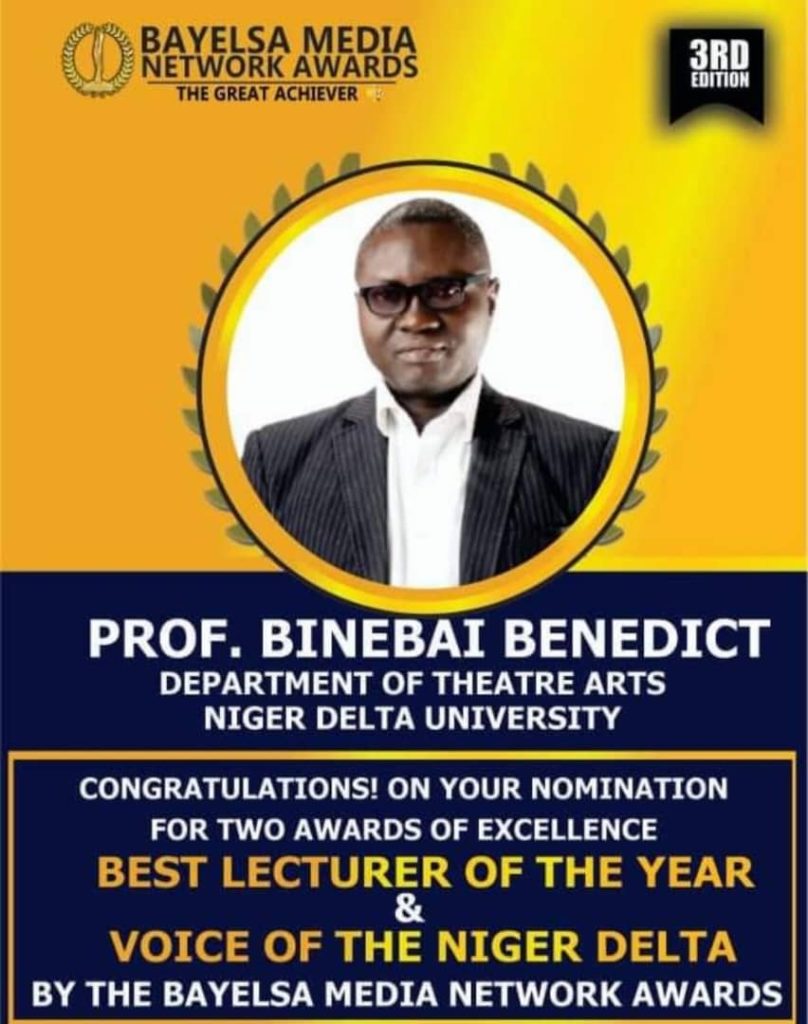 Ben Binebai who was married is blessed with five children. Yerin Princewill Binebai the COE of the liberator newspaper, Destiny Diepreye, Thomas Aquino, Eugenia Ebiyerin-Olade and Legend Tamaraulakemefa Benedict Binebai.