The Abia State Police Command has paraded 8 criminal suspects among several others arrested for alleged acts of crime in the State, along with exhibits recovered from the suspects.
This was contained in a press statement by the Abia State Police Public Relations Officer (PPRO), ASP Maureen Chinaka who briefed the Press at the State Command Headquarters, Umuahia, on Wednesday October 4, 2023.
The Abia PPRO while enumerating some of the key achievements of the Command under the leadership of CP Kenechukwu Onwuemelie, called on the public, especially well-meaning Abians, to continue assisting the Police with useful information.
Here is the full text of the statement:
PRESS BRIEFING AND PARADE OF CRIME SUSPECTS AND EXHIBITS BY POLICE PUBLIC RELATIONS OFFICER, ABIA STATE POLICE COMMAND, ASP MAUREEN CHINAKA LLB Anipr
HELD ON WEDNESDAY, 4TH OCTOBER, 2023
Good day, ladies and gentlemen of the press. On behalf of the Commissioner of Police, CP. Kenechukwu Onwuemelie, psc, fwc, MNIM, fdc, I extend a warm welcome to you all to this press briefing and the subsequent parade of suspects.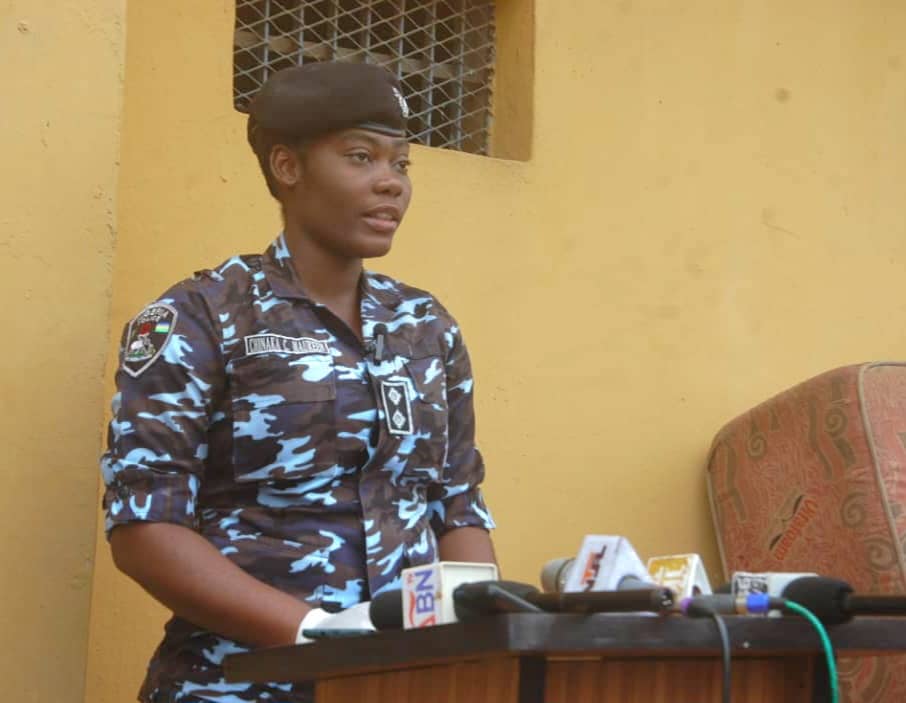 Under the leadership of the CP Kenechukwu Onwuemelie and members of his management team, Abia State Police Command remains committed to implementing effective administrative and operational strategic initiatives to ensure improved service delivery, thus contributing to the creation of a secure environment for socio-economic activities to thrive in the state.
In the period from July to September 2023, the command achieved significant milestones in curtailing incidents of armed robbery, kidnapping, vandalism of government property, among others. During the period, several suspects were arrested, and various exhibits were recovered. Some of the exhibits include firearms of different specifications, vehicles, railway sleepers, illicit drugs, among others. Also, some kidnap victims and trafficked children were safely rescued. The cases have been duly presented before the courts.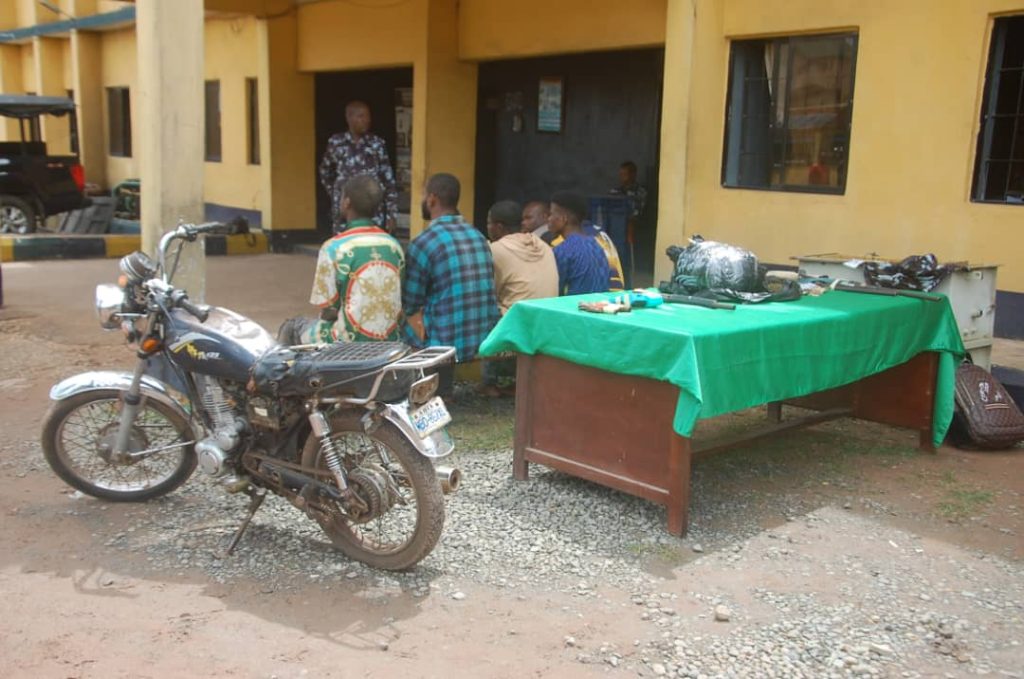 However, as we transit into the month of October towards the end of the year 2023, I would like to highlight the following achievements recorded by the Command:
ARREST OF SUSPECT FOR IMPERSONATION/STEALING/VANDALISM OF ELECTRICITY TRANSFORMER .
Suspect: One Francis William (male), 34 years
Exhibits: One vandalized electricity transformer
On September 11, 2023, at about 1800hrs, based on credible information, Ndiegoro Divisional Police Headquarters, Aba apprehended a dismissed police officer while attempting to steal an electricity transformer owned by Aba Power Company at National High School Port-Harcourt Road Aba. The suspect was found dressed in police camouflage attire, wearing a fez cap, and in possession of a fake police warrant card. He was arrested, and the stolen property was recovered. The case has been charged to court, and the suspect is remanded in correctional custody.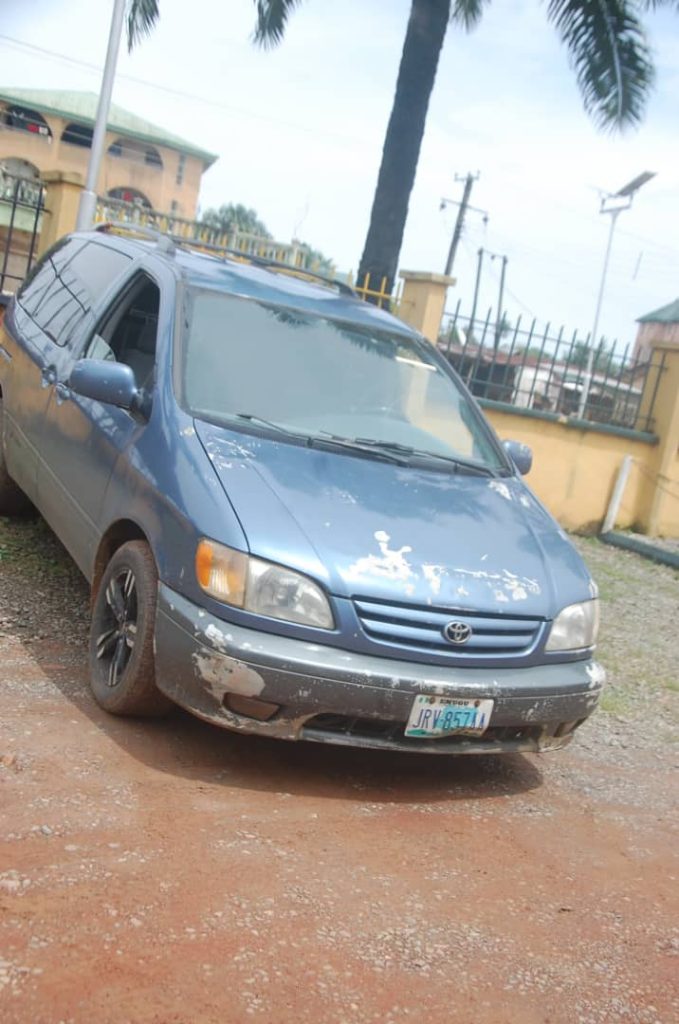 UNLAWFUL POSSESSION OF FIREARMS
Suspect: One Chukwuemeka London (male), 35 years
Exhibits: One locally made long single-barrel gun and one locally made short single-barrel gun
On September 20, 2023,
at about 1400hrs, a report was made to Ugwunagbo Police station that one Chukwuemeka London, was illegally in possession of firearms. The police arrested the suspect and recovered the firearms. The suspect and exhibits were transferred to State CID Umuahia for further investigation and prosecution.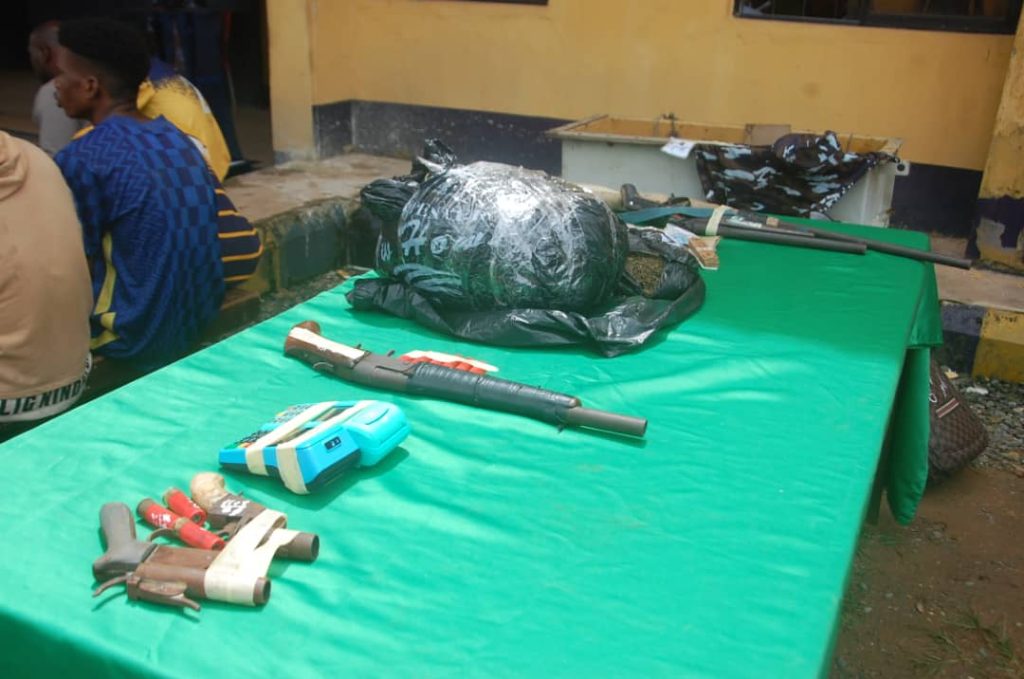 RAID OF CRIMINAL HIDEOUTS/BLACKSPOT
Suspects:
One Kelechi Kalu (male, 25 years)
One Nnanna Nwogu (male, 35 years)
One Chika Ugochukwu (male, 33 years)
One Ndubuisi Chikere (male, 38 years)
One Check Bowel (male, 45 years)
One Ugochukwu Monday (male, 20 years)
One Grace Chika (female, 27 years)
One Owe Mary (female, 20 years)
Exhibits: Large quantity of weeds suspected to be Indian hemp, some quantities of Tramadol tablets, Tiazopam tablets, Refnor tablets, Simnor tablets.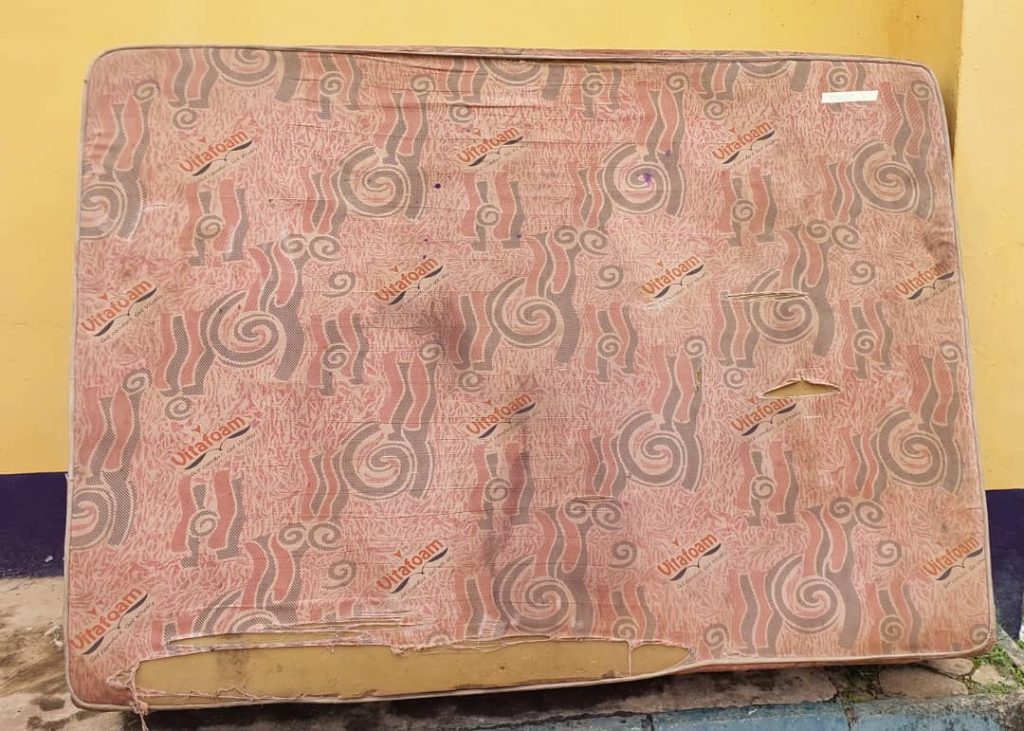 On credible intelligence regarding criminal activities at Ehere Secondary school, Aba, police detectives conducted a cordon, search, and arrest operation on September 24, 2023. The successful operation led to the arrest of suspects involved in illegal drug trade. Large quantities of weeds suspected to be Indian hemp and various hard drugs were recovered. The suspects have been charged to court after a thorough investigation and were remanded accordingly.
UNLAWFUL POSSESSION OF FIREARM/ARREST OF SUSPECTS
Suspects:
One Chinedu Ukachukwu (male) 23 years
One Chibueze Nwokocha (male) 25 years
One Steve Okafor (male) 17 years
Uche Awa (male) 23 years
One Chisom Chijioke (male) 17 years
Exhibits:
One cut-to-size locally fabricated single-barrel short gun, six live cartridges
On September 24, 2023, personnel from the Counter-Terrorist Unit intercepted a tricycle with five male occupants. A search led to the discovery of a cut-to-size locally fabricated single-barrel short gun, loaded with live cartridges. The case is under investigation by the Monitoring Unit Umuahia.
RESCUE OF KIDNAP VICTIM
Suspects: Izu Dike
Victim: Sylvanus Emenegu (male)
Exhibits: One motorcycle
One mattress
Two POS machines
On October 1, 2023, Isiala Ngwa Area Command received information about a kidnap victim held in captivity in a building in Uratta in Isiala Ngwa North LGA. Police operatives carried out an operation in the area leading to the rescue of the victim, one Sylvanus Emenegu 'm', who was abducted on September 30, 2023. The kidnappers fled upon sighting the police. Exhibits, including a motorcycle, foam, and two POS machines were recovered at the scene. The victim was released to his family for medical attention.
ADDITIONAL ARREST OF ARMED ROBBERY SUSPECT
Suspect: One Tochukwu Iheoma (male) 28 years
Exhibits: Two locally fabricated single-barrel pistols
Three live cartridges
ATM cards (belonging to Zenith and UBA banks)
On October 2, 2023, at approximately 0800hrs, our operatives received credible information and swiftly moved to apprehend a suspect named Tochukwu Iheoma, 28 yrs resident of Umuochala Village in Nighauzor, Obingwa LGA, Abia State. During the operation, our officers successfully apprehended Tochukwu Iheoma, who was involved in violent crimes. Further investigation revealed that the suspect was in possession of two locally fabricated single-barrel pistols and three cartridges. Moreover, it was discovered that the suspect had stolen ATM cards belonging to Zenith and UBA banks from a victim during his previous criminal acts. The matter is still under investigation and will be charged to court.
RECOVERY OF STOLEN VEHICLE AND ARREST OF SUSPECTS
Suspects:
One Princewill Jumbo (male) 49 years
One Chukwuma Egwim (male) 40 years
Exhibits: Stolen Sienna space bus with Enugu registration number JRV 857 AA
On October 2, 2023, at approximately 1100 hours, our operatives acted on credible information and successfully arrested two suspects: Princewill Jumbo, 49 years old, a resident of Umuatubi Village in Osisioma Ngwa LGA, Abia State, and Chukwuma Egwim, a 40-year-old resident of Ehime Mbano in Imo State. During the operation, we recovered a Sienna space bus with Enugu registration number JPV 857 AA, which had been reported stolen. Princewill Jumbo confessed to receiving the stolen vehicles.
These are some of the notable achievements of Abia State Police Command from September 2023 till date. We remain committed to ensuring the safety and security of all law-abiding residents of the State and will continue to work tirelessly to achieve this goal. Thank you for your attention.
               Signed
ASP Maureen Chinaka LLB, Anipr
Police Public Relations Officer
FOR: The Commissioner of Police
Abia State Command.