Nigeria's leading hygiene brand, Dettol, has taken proactive steps in combating poor hygiene practices in Nigeria with its impactful CLEAN NAIJA initiative. In collaboration with The Wellbeing Foundation Africa (WBFA), Dettol birthed the Hygiene Quest curriculum to address the challenges of sanitation and hygiene with a transformative journey in Lagos, Abuja and Kwara states — reaching 92 schools, 96 communities, 35 healthcare facilities, 9,200 students, 7,000 community members, and over 25,000 mothers.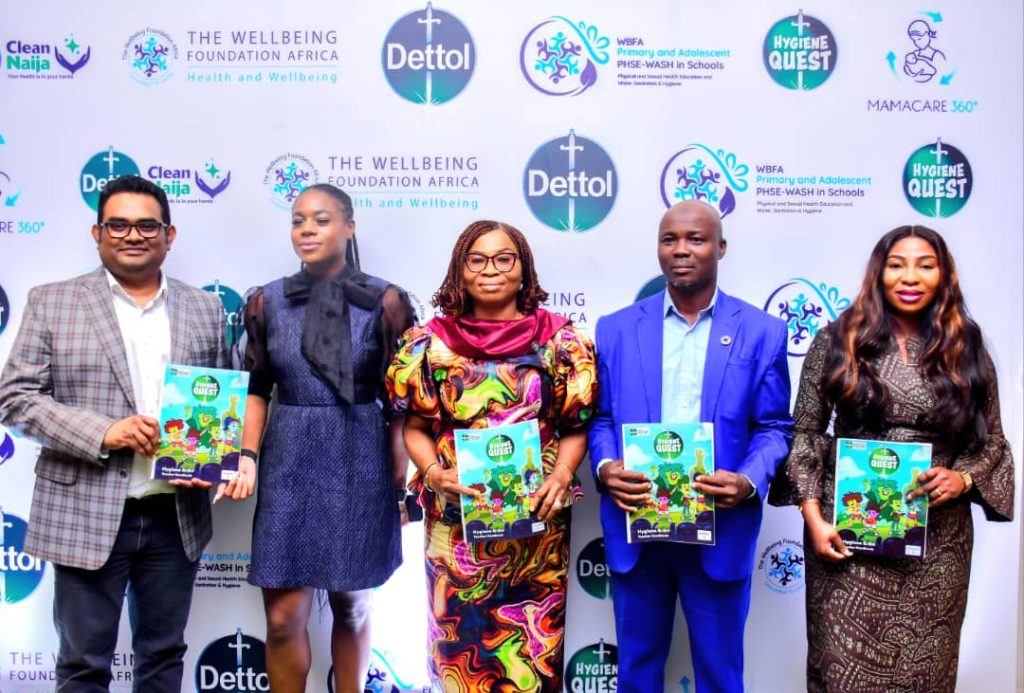 The curriculum consists of various modules that incorporates comics, mini-games, physical worksheets, and interactive activities to deliver learning. After the intervention, the assessment carried out by measurement partners Slum and Rural Health Initiative (SRHIN), showed amongst other positive impact, that there was a 31.9% Increase in excellent knowledge in Handwash amongst School children, a 40.9% increase in excellent practice of handwashing and hygiene amongst Community Members and a 38.6% significant increase in excellent hygiene knowledge amongst pregnant women in health care facilities.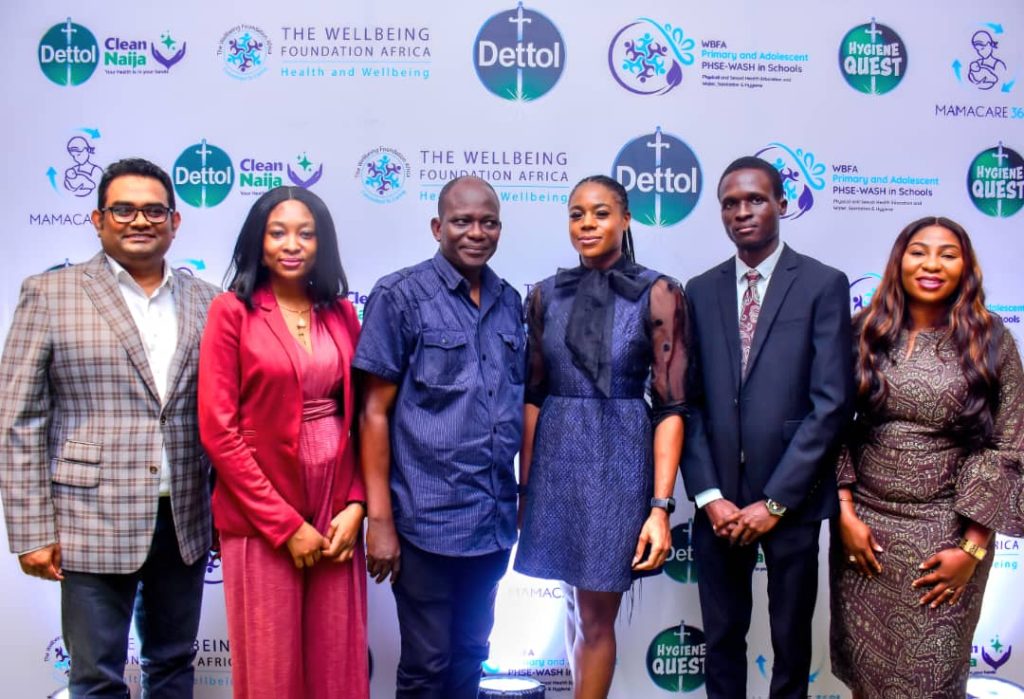 The achievements were celebrated in a closeout event in Lagos which was well attended by stakeholders from Reckitt Nigeria, The Wellbeing Foundation Africa (WBFA), SRHIN, The Federal Ministry of Education, the State Universal Basic Education Board (SUBEB), Standards Organization of Nigeria (SON), and other key players in public health and education sectors.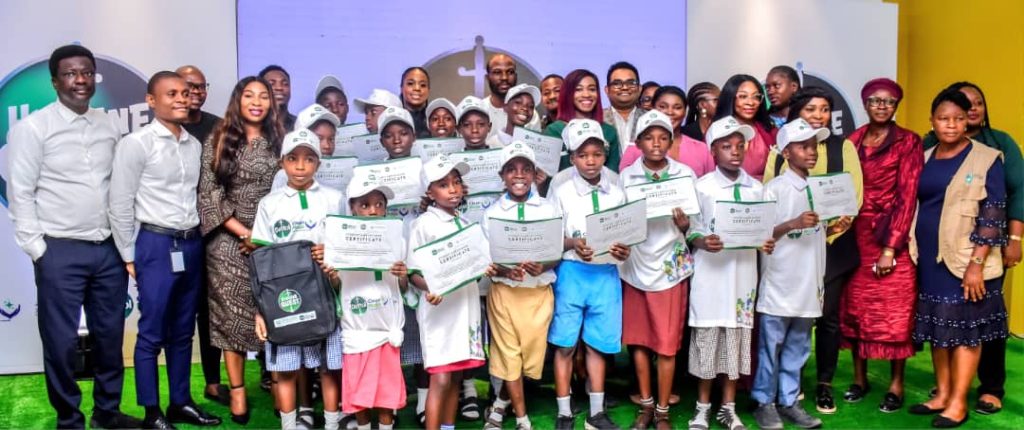 Commenting on the partnership, Tanzim Rezwan, Marketing Director Reckitt Sb Saharan Africa explained, "At Reckitt, we live by our purpose which is to protect, heal and nurture in the relentless pursuit of a cleaner and healthier world, and this purpose drives everything we do as a company. With our flagship brand Dettol, we believe nobody should feel powerless in protecting who and what they love. It is why we created the Clean Naija Initiative, as an integrated multi-level campaign with the aim of creating awareness, education and driving behavioural change to achieve a cleaner and healthier Nigeria. As we celebrate our achievements, let us remember why we celebrate — good health and wellbeing. We must always recognize its importance to our society and the risks we face without proper hygiene and sanitation."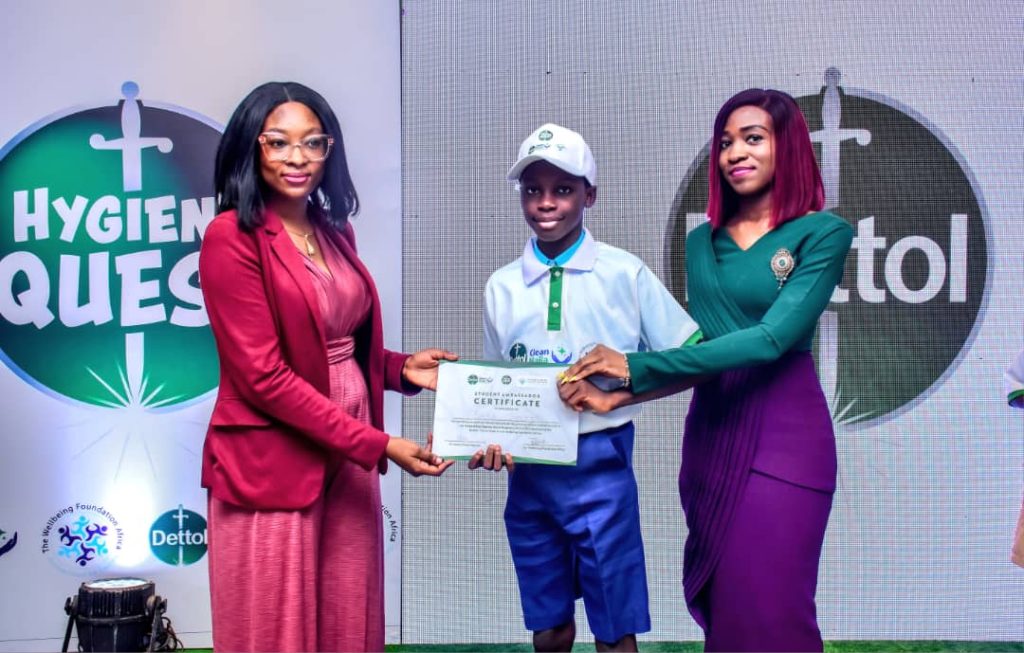 Representing the Founder of the Wellbeing Foundation Africa, H.E Toyin Ojora-Saraki; Dr. Ayomide Tonade, Senior Programs Lead, Wellbeing Foundation Africa highlighted the importance of the partnership "Women, infants and children are the highest burden bearers of the effects of poor sanitation and hygiene. Recognising Dettol's monumental impacts so far and its alignment with our visions at Wellbeing Foundation, we are glad to see our collaboration provide better care to thousands of people across the nation. We undoubtedly look forward to much more impact with them."
Through the Clean Naija initiative and the initiatives under its umbrella — School Hygiene and the New Mum's Program — Dettol has educated over 9 million children and mothers on proper hand and personal hygiene habits and demonstrated its dedication to building a cleaner and healthier Nigeria. With the Dettol Hygiene Quest curriculum, Dettol's commitment to promoting hygiene education remains unwavering, with a goal to reach 6 million Nigerian school children by 2025.