The Abia State PDP Governorship Candidate in the 2023 general elections, Chief Okey Ahiwe, has extolled Nigerian business mogul and founding MD/CEO of Crown Realities PLC, Mr. Darl Uzu, as an iconic human treasure and legendary patriot whose life has become a fountain of hope and inspiration for many.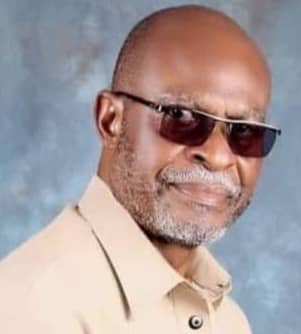 In a statement marking Mr. Darl Uzu's 70th birthday anniversary, made available to the media, Chief Ahiwe said that the respected septuagenarian has not only achieved incredible milestones as a business magnate, but has demonstrated a quintessential commitment to the noble ideals of humanism, far removed from populist smokescreens often enacted by those seeking to become media celebrities with their pretentious variants of philanthropy.
The statement further said: 'Beyond his solid personal accomplishments, Darl Uzu is a legendary patriot and fountain of hope whose consistent interventions in human and physical development of society transcends the myopic borders of tribe and race, resonating with the idyllic beauty of one humanity. He has brought remarkable honour to Ngwa land, Abia State and Nigeria, and his 70th birthday represents an inspirational reminder that, against all odds, the achievement of excellence should not be perceived as an end, but a critical departure point towards the rare attainment of human perfection.'
Chief Ahiwe prayed that God would continue to bless and protect Darl Uzu, whom he described as an 'iconic human treasure', to enable him advance his professed mission of service to humanity at more profound levels.