With the focus on promoting Abia State's local talents to the world, UTOWN Entertainment the organizers of the first-ever ABIA CHRISTMAS VILLAGE will be holding auditions for local and raw talents that will be showcased during the seven-day event spanning from the 25th to 31st December 2023.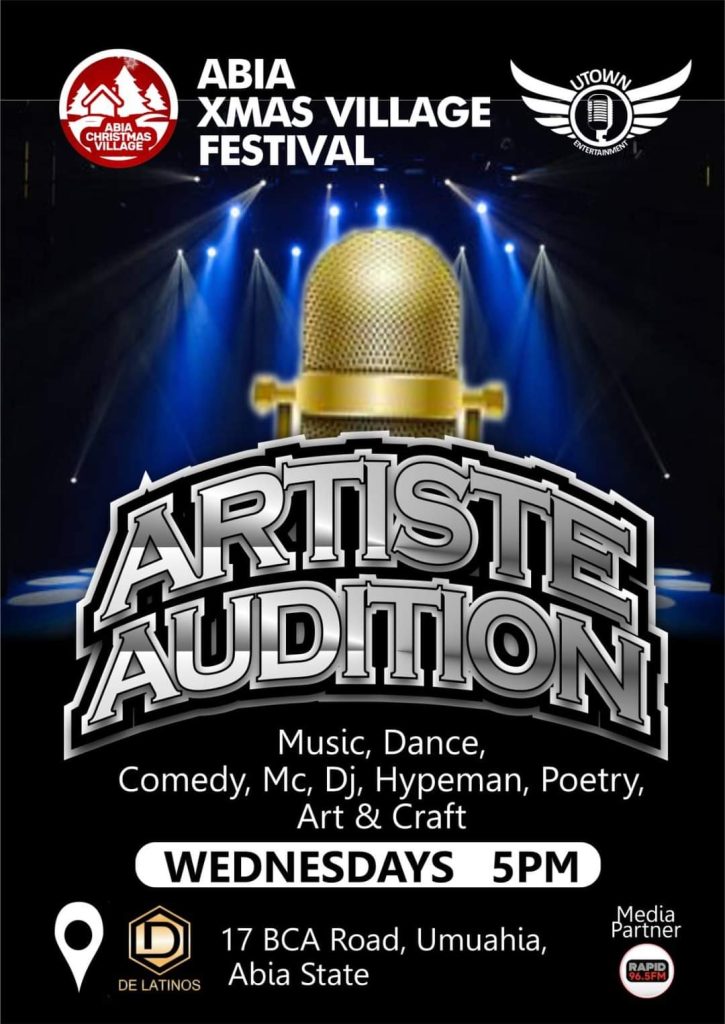 The event which is anticipated to host more than 20,000 Abians and guests within the 7 days, will showcase Abia comedians, singers, and actors, and unveil various other talents to the world.
In a bid to select the right artistes, auditions will be taking place at 5 p.m. every Wednesday at De Latinos located at No. 17 BCA Road in Umuahia, Abia State.
All artistes from Abia State and outside the State are encouraged to participate in this audition, the event is a very opportunity and lifeline for any artiste to showcase him or herself to the world.