The Abia State Police Command has arrested suspects linked with the widely reported attack on the State Commissioner for Trade, Commerce and Industry, Dr. Chimezie Isaac Ukaegbu, during which two Police officers were shot dead.
A statement dated July 28, 2023, and signed by the Police Public Relations Officer, ASP Maureen Chioma Chinaka, said that the suspects were arrested in a hotel located at Ohanze, Obingwa LGA, Abia State.
The statement further revealed that operatives of the Abia State Police Command also arrested kidnap kingpins operating in the Umunneochi area of the State and rescued some kidnap victims while other victims were said to have escaped from the kidnappers' den as a result of a chaotic situation in the enclave following the Police action.
The statement, which also conveyed the assurance of the Abia State Commissioner of Police, CP Kenechukwu Onwuemelie, that the Command will not relent in its determination to combat crime, called on well-meaning Abians and all residents of the State to support the Command in its efforts.
The statement reads in full:
ABIA STATE POLICE COMMAND ARRESTS SUSPECTS IN
CONNECTION WITH THE ATTACK ON THE COMMISIONER FOR TRADE, COMMERCE, AND INDUSTRY/MURDER OF POLICE OFFICERS
ARRESTED THREE SUSPECTS, RECOVERED TWO REVOLVER PISTOLS, SIX ROUNDS OF 7.62X39MM AMMUNITION SUITABLE FOR AK47 RIFLES, 5 ROUNDS OF 9MM AMMUNITION
In furtherance of investigation into the attack on the Abia State Commissioner for Trade, Commerce, and Industry on 26/07/2023 at Samec, Faulks Road, Aba, which led to the death of two police officers; on 27/07/2023 at about 11:30am, acting on credible intelligence, Police operatives from Abia State Police Command stormed a Hotel located in Ohanze Obingwa L.GA, Abia State.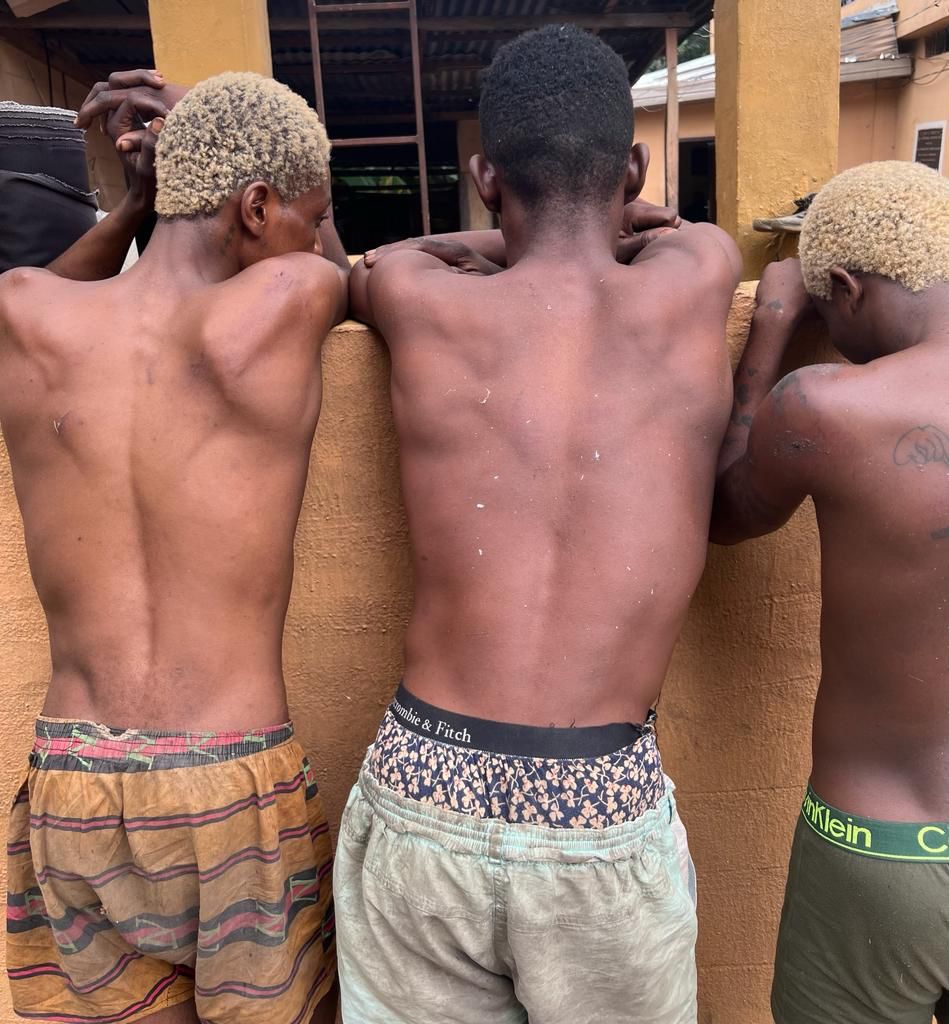 Consequently, three male suspects were arrested. Two revolver pistols, six rounds of 7.62x39MM Ammunition suitable for AK-47 rifles, and five rounds of 9MM Ammunition were found in their possession. Investigation into the case continues.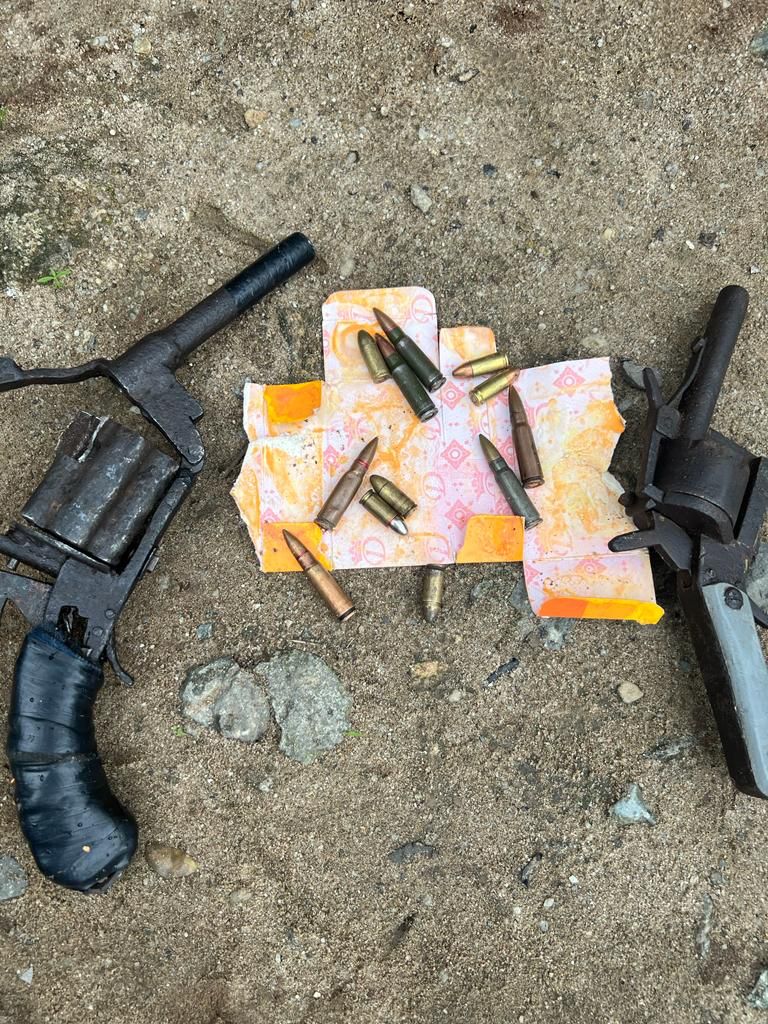 ARREST OF KIDNAP KINGPINS
On 27/07/2023, at about 8:00am acting on credible intelligence, Police operatives, led by the Divisional Police Officer Isuochi, raided Garki market Lokpanta, arrested 20 male and 4 female suspects and recovered weeds suspected to be Indian
Hemp, and some objects suspected to be charms.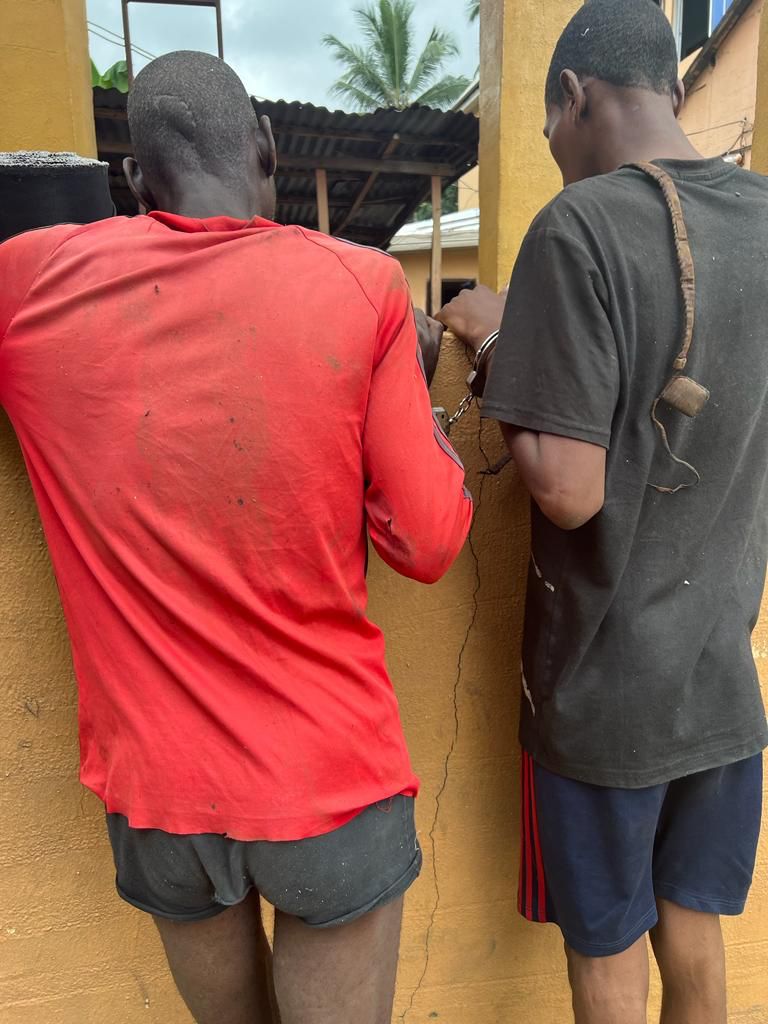 Among suspects arrested were two notorious kidnap kingpins in Umunneochi. Investigation is ongoing.
RESCUE OF KIDNAPPED VICTIMS
On the 2nd day of July 2023, at about 8:00pm, the Divisional Police Officer Isuochi and some operatives of Abia State Police Command while on patrol along Obinolu Ngodo, after the military base, ran into a kidnapping incident.
The kidnappers were given a hot chase, and they ran into the bush. Consequently, one victim was rescued.
Furthermore, on 23rd July 2023, at about 6:00am, in continuation of the pursuit/bush combing, two more victims were rescued, namely, Chukwukere Henry 'M' of Ogidi in Anambra State and Joshua Udeh 'M' of Okigwe in Imo State. Rescued victims confirmed that other victims succeeded in escaping, and some ran to the military base due to confusion that erupted in the kidnappers' den.
The Commissioner of Police Abia State Command, CP Kenechukwu Onwuemelie Psc, Fwc MINIM, Fdc, assures residents that the Command will not relent in the
fight against crime and criminality while counting on the support from well-meaning Abians in ensuring that the State is safe for all.
SIGNED
ASP CHINAKA CHIOMA MAUREEN,
LLB, ANIPR
POLICE PUBLIC RELATIONS OFFICER,
FOR: COMMISIONER OF POLICE,
ABIA STATE COMMAND, UMUAHIA.
JULY 28, 2023